e-Commerce in the Asian context

Selected case studies
Published by: Institute of Southeast Asian Studies (ISEAS) Publications, Singapore and International Development Research Centre (IDRC), Canada
Edited by: Renald Lafond and Chatali Sinha
ISEAS ISBN 981-230-302-2 (soft cover)
IDRC ISBN 1-55250-179-5 (e-Book)
Pages: 95
The need to document Asian experiences with e-Commerce in its expansion towards digital development was an inevitable motive behind this book. The concept of e-Commerce extends into communications, promotion, customer service, statistics, and usage patterns. The absence of an agreed-upon definition for e-Commerce creates a challenge when comparing e-Commerce modalities in different countries. Businesses need to look beyond issues such as what products and services to offer, how to design and maintain a portal, and how to handle security issues. They must closely examine less tangible, but equally important issues, such as social and cultural norms in the region; sustainable funding strategies, and the formation of strategic partnerships. Meticulous efforts have gone in the compilation of several case studies by different authors of this book and the time, patience and professionalism of the contributors is laudable.

The International Development Research Centre (IDRC) has published this volume, jointly with the Institute of Southeast Asian Studies, Singapore. The IDRC's Pan Asia Networking (PAN) programme, which supported this work, has been actively involved with ICT for development in the region for more than a decade.


Telecentres, Access and Development

Experience and lessons from Uganda and South Africa
Published by: ITDG Publishing Schumacher Centre for Technology and Development, Bourton Hall, Bourton-on-Dunsmore, Warwickshire CV23 9QZ, UK
ISBN 1 85339 619 2
Authored & Edited by: Sarah Parkinson and Fountain Publishers, Kampala, Uganda
Pages: 145

The telecentre movement is more than two decades old. What started as an attempt to help farmers in rural Sweden to learn more about their financial accounts from spreadsheets has morphed into a worldwide movement. What is the role of research and the researcher in this type of movement? Does the researcher stand outside the movement and offer detached empiricist observation disconnected from the actual development experience?
The volume illustrates the intellectual movement of its author from that of abstracted positivist to applied telecentre partisan. The research isn't aimed at a disinterested academy where the goal is only professional promotion. It is focused as much on helping the telecentre practitioners understand from one another's experiences as building a bridge to those who don't yet understand, and should. Since the telecentre movement is without the normative patterns of more traditional institutions, it is sometimes difficult for academics to understand what they are observing. It is only by entering the gestalt of the digital development experience the telecentre represents that understanding of its assets and its need for further development can really be achieved, is well represented in the book.


At the crossroads

ICT policy making in the East Africa
Published by: East African Educational Publishers Ltd., Kenya and the International Development Research Centre, Canada
ISBN 9966-25-439-0
ISBN 1-55250-219-8 (IDRC e-Book)
Edited by: Florence E. Etta and Laurent Elder
Pages: 299
Much has been attempted in the area of ICTs in Kenya. The book attempts to be loyal to its rich history. The volume comprises 22 chapters in 5 sections namely: introduction, the Kenyan history, sectoral and thematic histories, learning from others and conclusions. The subject matter for five of the 22 case studies conducted as part of the above effort was ICT for Development (Acacia) projects undertaken in Mozambique, Senegal, Uganda and South Africa. There were two very mundane reasons for writing this book. First, it was unavoidable as one of the four general objectives of the project was to 'document and share project experience using multimedia'. The second reason is simply to join fellow voyagers to the new El Dorado, to add small illuminations to this topic of growing importance and interest.

The pieces in this book were commissioned to tell a story, living histories of living individuals, projects, institutions and countries.The book is useful for ministers, decision makers,
parliamentarians, experts and students.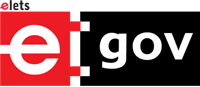 Recommended from all portals