Middle East UAE to deliver e-Services promptly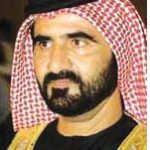 Vice-President and Prime Minister of the UAE and Ruler of Dubai, Shaikh Mohammed bin Rashid Al Maktoum, executed a ministerial committee to ensure prompt delivery of services to citizens. The committee would be headed by Shaikh Mansour bin Zayed, Minister of Presidential Affairs.
The move came in the wake of complaints received from various quarters on delay made by government departments. The memorandum calls for improving cash management system, decentralisation of procurement, contracting and payment procedures, and empowering the ministries to undertake processing of transactions pertaining to their own personnel. The cabinet instructed the Dubai e-Government to look into the matters. It also agreed to bring the General Authority of Information and e-Government, in the Ministry of Finance and Industry, under the jurisdiction of the Ministry of Governmental Development.
-Medical files for UAE health cardholders With a view to enable national health cardholders to avail treatment at all public health facilities, the UAE Health Minister Humaid Mohammed Obeid Al Qattami announced during the tour of Fujairah hospital that an e-Medical files and records system would soon be launched.
Obeid Al Qattami said, "The next stage will see further development and modernisation of hospitals and health centres under a well-studied plan seeking to offer quality and competitive health services. We plan to compete with private hospitals not only in terms of quality of services but also in prices and appropriate financial and accounting system will be prepared to determine costs of treatment in government hospitals."
Middle East countries for improved telecom facilities
Mobile Telecommunications Company (MTC), the provider of telecom services in Kuwait has decided to tap the Islamic market  'in line with the company's overall strategy to diversify the sources of funding.
It has finalised a US$750mn consolidated financing deal to make a partial payment towards a US$2.4bn loan taken to purchase Dutch-based Celtel, previous year. Early this year, MTC has asked to select banks to present their offers to finance the firm through credit facilities of up to US$5bn. This would be the largest such facility to date for a telecom company in the Middle East. The syndication of about 20 financial institutions has enabled this facility. This has been one of the largest Islamic financings for the year 2005, which
has 15 million customers in Kuwait, Iraq, Jordan, Lebanon, Bahrain and sub-Saharan Africa.
Ramco systems expands to Middle East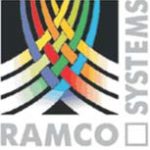 Ramco Systems, part of the US$300mn diversified Ramco Group, entered the Dubai Internet City last year, attracting clients such as Gulf Africa Petroleum Company, Schlumberger, Ducab, RAK Bank, National Bank of Oman, Gulf Helicopters and others.
Ramco Systems with a turnover of about US$60mn currently offers a suite of integrated enterprise applications in several areas such as human resources and payroll, e-governance, ERP (enterprise resource planning) for manufacturing, enterprise asset management and digital dashboards. But its strong suit is solutions for the aviation sector.
Push for e-Governance in Saudi Arabia
The e-Governance initiative would help create knowledge societies that drive economic growth and development. During recent meetings with senior government officials from the Ministry of Communications and Information Technology, Dr Juan F. Rada, Senior Vice-President, Industries, Oracle Europe, Middle East and Africa (EMEA), highlighted Oracle's commitment to training and human resources development in the kingdom. He explained that support for Arabic software development was a key focus for Oracle and the company develops products and applications specifically to serve the needs of users across the Middle East and North Africa region.
Oman opens first e-School system
The Sultanate of Oman marked the opening of the first of its kind e-school system at Al huda Private School, Darsait, with the inauguration taking place at the hands of Yahya bin Saud bin Mansour Al Sulaimi, Minister of Education. The new system would be applicable from the fifth to ninth classes, and would focus on utilising computers both in teaching and learning fields. A website for Al Huda Private School was launched on the occasion.
Mansour Al Sulaimi said, "This experiment is unique. Other private schools should also follow Al Huda Private School example. The Ministry of Education has an ambitious plan that includes the Education Gate Project in addition to the on-going efforts to introduce the latest teaching technologies."
Enterprise Business Platform for Ras Al Khaimah


All the government departments in Ras Al Khaimah would soon be equipped with an Internet-enabled e-communications platform of Enterprise Business Platforms (EBP). To be set up at a cost of AED5mn (US$1.36mn), the EBP aims to create an efficient communication and information sharing mechanism within and between all government departments in the Emirate. An agreement to this effect was signed between the Ras Al Khaimah Electronic GovernmentAuthority (RAK-EGA) and US-based B2 Technology and Consulting Services, Inc. (B2TeCS). The EBP project is expected to become operational in six months.
Dr Hashem Ar-Refaei, IT Advisor to the Government of Ras Al Khaimah and Director General of RAK-EGA, said, "The Enterprise Business Platform will implement e-correspondence, communications, and collaboration in a unified electronic repository throughout the Government of Ras Al Khaimah. This would create a seamless, easily accessible and transparent form of e-Government."
Dubai Police to expand e-services delivery
Ahmed Qaed Ahmed, Dubai Police (DP) e-Services Programmer, has said that by 2007 the Dubai Police expects to deliver over 90% of all its manually available services online. The scope of e-services delivery would be expanded. Ahmed said, "So far over 185 different services have already gone live and are being provided to the citizens and residents of Dubai via number of customer touch points, including the Internet, kiosks and IVR. Payments have also been made possible for customers who have a choice to pay using either their credit card or e-Dhiram cards, which have been integrated with the departments e-government's e-pay system."
The Dubai Police e-services would offer services like home safety information incident reporting, tourism complaint services and miscellaneous services like rescue services etc through online chan-nels as well. According to Ahmed, about 1766 people registered on the DP website in 2004 while the figure increased in 2005 reaching up to 6343 people.
Conference to counter phishing practices in the Middle East


Participating in the the Identity Summit Conference, e-Company the ICT arm of Etisalat addressed to the issues concerned to a wide fraudulent practices over Internet.
Company provided an insight into measures on countering phishing threats amid growing such incidents in the Middle East. Held in Dubai, the conference is aimed at educating Middle East enterprises about the latest technologies, strategies and tactics in both physical and logical identity authentication and management.
WiMax hits a roadblock in ME


WiMax is losing credibility as a facilitator of technology that helps Middle East countries to stand at par with developed nations in connectivity. As per the OECD report, much of the wireless technology's success depends on availability of spectrum. As its mobility stands restricted worldwide to certain spectrum bands, it may pose a problem. The report also highlighted that WiMax could raise serious privacy and security concerns by enabling wireless surveilla- nce over long distances. The report has been seen as a blow to supporters of WiMax, which has been talked of as the next step up from WiFi and third-generation mobile networks.
e-Government Procurement System in Morocco


The Government of Morocco has signed a letter of intent at the International Forum of Information and Communication Technology (ICT) Strategies and Investment to deploy a new e-government system that will streamline public procurement processes, increase competitive bidding and save money for Moroccan taxpayers.
Technical assistance and seed funding for the project will come from the Development Gateway's e-Government Grants Program, a partnership with the Government of Italy. The World Bank will provide additional co-funding. The project includes a new procurement management system and a national public tender website to increase access to government contract information. Rachid Talbi El Alami, Morocco's Minister Delegate to the Prime Minister in Charge of General and Economic Affairs, said more transparent and efficient procurement systems will provide a strong stimulus to economic and social development in Morocco as well as it will reduce government contracting costs while helping small and mid-size Moroccan firms gain easier access to procurement opportunities.