Asia

Bhutanese officials visit India for e-Governance lessons
The Indian cities of Hyderabad and Bangalore have now become prime destinations for senior Bhutanese officials to learn the basics of e-Governance for implementation in Bhutan. Bhutanese daily Kuensel quoted Tenzin Chhoeda, Director of Department of Information and Technology (DIT), as saying: "The concept of e-Governance has not taken off as expected. In the government sector, ICT had remained confined to email and net surfing. Some government offices were using its application on a small scale while others were still reading about it. The ICT study visit organised by the Ministry of Information and Communication with assistance from Indian government was therefore, aimed at exciting the key government officials into some action within their own organisations."



The Bhutanese officials visited ICT centres like e-Sewa, Centre for Good Governance, L&T Infocity, National Institute for Smart Governance and Satyam Technology Centre in Hyderabad, while they visited the Bangalore One and various call centres in Bangalore. Besides, a multi-sectoral team at operational level from offices like trade, RCSC, police, agriculture and immigration also visited National Informatics Centre in Delhi and Assam to observe ICT use by government bodies in delivering public services.

According to DIT officials, there is an urgent need to develop ICT infrastructure in Bhutan for implementing new ideas although it was improving with broadband fibre-optic connectivity through Thimpu WAN and Dzongkhag LAN. There was also scarcity of funds. During the current plan period the government had allocated a budget of about BTN40mn (US$898,896) for application development but one software application available in India costs much more.

e-Syariah courts in Malaysia to be commercialised globally


The electronic management and administration application of Syariah Courts, e-Syariah, would be commercialised globally in future by the Malaysian government. According to Tan Sri Samsudin Osman, Chief Secretary to the Government, said, "The application system developed by the Sarawak Information System Sdn Bhd (SAINS) at the Syariah Judicial Department of Malaysia and the Syariah Judicial Department in the states would strengthen the legal knowledge and Islamic judiciary in other Muslim countries."
A part of the seventh e-Government project, e-Syariah, was launched by former Prime Minister Tun Dr Mahathir Mohamad in Putrajaya on 7th February 2003 at an estimated cost of MYR39mn (US$). "e-Syariah Courts were able to resolve 84.8% of the cases in six months of its launch while 15.1% were resolved after that period. However, in less than three months 71.6% cases were reolved," said Osman.

Nepal to get Korea help for e-Governance
Nepal's master plan to promote e-Governance would be getting support from the Korea IT Industry Promotion Agency (KIPA). Chang-hak Choi, Director General, Presidential Committee on Government Innovation, while addressing a seminar entitled 'Korea-Nepal e-Government Symposium', said, "We are interested to provide all the necessary assistance to promote the ICT sector in Nepal. Korea has emerged as one of the powerful ICT nations of Asia. Korea has reached the peak of progress in the ICT sector within a short span of time because of the effective planning and the strategy implemented by its government." The seminar was organised by the Nepalese Government's High Level Commission for Information Technology (HLCIT) and Korea IT Industry Promotion Agency (KIPA).

Speaking on the occasion, Atma Ram Ghimire, Member-Secretary, HLCIT, said, "Nepal has implemented few applications of ICT for Budget Control and monitoring and VAT system, which is being implemented by the Finance Ministry. The government is planning to bring a three-year National Action Plan on IT. Nepal has potential opportunities for collaboration with the private sector of Korea."
Rebuke for new Hong Kong e-Government portal plan

The Hong Kong government is facing harsh criticism from IT industry experts for its plan to replace the current e-Government portal, ESD Life, with a new HKD560mn (US$72.15mn) e-Government portal. A unit of Hutchinson Whampoa was running the old portal, whose contract is due to expire in 2008. The ESD Life used to receive HKD5.50 (US$0.70) per transaction from users for the e-Government portal that allowed the users to pay government and private utilities bills online besides also offering booking services for theatre and train tickets.

The IT industry sources in the country disclosed that the government is seeking HKD170mn (US$21.90mn) in the first phase funding from the Legislative Council. An undisclosed amount of money is to be invested in the project over five years. Although the new website plan is an effort to improve e-Government services in the country, the government is still unclear about its motive to dump the old portal in favour of a new one.

"Under the ESD system, the cost to taxpayers is about HKD1mn (US$128,840) per month, which will increase to over HKD9mn (US$1.15mn) under the new system. The government's rationale for replacing the ESD system is not clear. ESD Life has been given very favourable reviews by the government ever since it started," claimed IT industry sources.

2,000 'illegal' websites closed by China


More than 2,000 websites were closed down China in 2005 after citing that they contained too much sex, violence or politics. Referring to the websites as "unhealthy", the Chinese daily Beijing Morning Post said that the crackdown was ostensibly a part of nationwide campaign aimed at effectively banning online content including pornography, excessive violence and sensitive political or religious issues.

Of late, policing on the Internet has been stepped up to ward of unhealthy influence on the young Chinese. Already, the General Administration of Press and Publication (GAPP) had issued warnings to 53 websites providing downloads for pornographic games in November last year. Also, in September the Chinese government announced revised Internet rules requiring Internet operators to re-register their news sites and police them for content. According to the GAPP, any content that "harms national security, reveals state secrets, subverts political power, (and) undermines national unity" has also been banned. Besides, the regulations prohibit posts that "instigate illegal gatherings, formation of associations, marches, demonstrations or disturb social order."

By 2008, Smart ID Cards in Korea to debut


In an attempt to streamline application procedures, the Korean Home Affairs Ministry has decided to introduce Electronic residential registration cards with integrated circuit chips or Smart ID Cards in 2008.

According to the Home Affairs Ministry officials, the existing cards would be replaced for stronger privacy protection and prevention of counterfeiting. While functioning as an online ID, the new card would provide relief to the people since they would not be required to submit registration certificates issued by local ward offices to banks by allowing them to log onto e-Government websites from any bank for immediate confirmation. Besides, the Smart ID Cards would also make it easier to clear immigration at airports and conduct health insurance and senior-citizen benefit dealings.

e-Government projects in Philippines to be re-evaluated
All the existing and proposed e-Government projects in the Philippines would be re-evaluated by the government. Particularly, the existing government ICT projects that were allocated funding in 2005 are to be reviewed by the technical working group.

Virgilio Pena, Chairman of the Commission on Information and Communications Technology (CICT), said, "A technical working group would assess all government ICT initiatives with a view to re-distributing unused resources. For 2006, PHP1bn (US$19.5mn) has been allocated to e-Government spending by the Department of Budget and Managements (DBM). Among proposed new projects are a PHP200mn (US$3.90mn) e-accounting system for DBM, an integrated government financial system, the modernisation of the National Mapping and Resource Information Authority, and an overhaul of the anti-cybercrime unit of the Philippine National Police and the National Bureau of Investigation."

"Some agencies have yet to start implementing e-government projects that have been given funding under the yearly e-government fund. These projects include an e-Overseas Filipino Workers Link project of the Philippine Overseas Employment Administration and a DBM project," Pena said.

Online tuition payment for Taiwanese students now
Thanks to an e-Government Payment System set up and promoted by the Research, Development and Evaluation Commission (RDEC), Taiwanese students would now be able to pay their tuition online.

Ho Chuan-teh, Director of the RDEC Information Management Department, said, "More than 400 universities, colleges and schools have joined the system to allow students to pay their tuition and other fees through the RDEC system, which would accept any valid means of payment including credit cards."

Originally developed to allow taxpayers pay their taxes online, the system would be upgraded into a fully developed government treasury through which people can make online payment of any taxes and other government fees.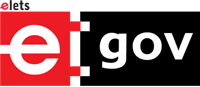 Recommended from all portals