Agriculture
Podcasts reach Peruvian villages
In Peru's remote Andean mountains, villages like Chanta Alta only have electricity for two hours a day. Despite this, a new pilot project is using pod casting to get important agricultural information to farmers.

The farmers do not yet have the means to listen on portable MP3 players. But UK charity Practical Action has married old and new technology to podcast twice-monthly updates to eight information centres in the Cajamarca region. If the Peruvian podcasts are successful, Practical Action has plans to roll out similar schemes in Sri Lanka and Zimbabwe.
http://news.bbc.co.uk/
405 Indian hamlets log on to IT highway
The Tamil Nadu Agricultural University (TNAU) in Coimbatore city has chalked out a pilot project to provide broadband Internet connection to 405 villages in Coimbatore district.

As part of the project, Internet centres would be established, while a hub would function at the TNAU campus. The villagers would be offered tele-medicine, tele-education and tele-agri business management through the web. Queries related to agriculture would be clarified by professors at TNAU, while questions pertaining to health and medicine would be forwarded to the GH there.
http://www.newindpress.com/

Community Radio
Radio towers in Indian cities
In an effort to upgrade infrastructure, the Indian information and broadcasting ministry's standing finance committee has cleared a project for setting up towers in seven cities.

The estimated cost of the project is above Rs 18 crore and towers will be set up in Delhi, Mumbai, Kolkata, Chennai, Hyderabad, Bangalore and Jaipur. The project has already received cabinet clearance. This upgradation comes after the bidding for the second phase of FM radio has been completed and is part of an exercise to upgrade equipment with 165 frequencies being allotted now and the existing 108 frequencies from phase I.
http://timesofindia.indiatimes.com/

Education
IDRC announces Open Archive
Canada's International Development Research Centre (IDRC) has announced plans to create an Open Archive, the first among Canadian research funding organisation. The Open Archive will provide full access over the Internet to IDRC's rich research archive.

The Open Archive will help Southern researchers to engage in the international dialogue on important development issues and increase the impact of their research, it will streamline and centralise the capture of IDRC project outputs and research
documents.
http://www.idrc.ca/
New IT for education institutions in Rwanda
Access to the Internet by students will soon be eased after all institutions of learning access state-of-the-art technology to be installed soon. The Ministry of Education in Rwanda has already finalised a work plan in which Sun Microsystems, a giant American software development company will have internet accessibility technology in all educational institutions.

The software THIN client allows the targeted users (educationists) to access home web pages on a high-tech screen that does not require connection of high power consumption computer accessories like a processor and keyboard to operate. The technology is cost-saving and this will be very essential for Rwandan rural schools where there is unreliable and insufficient power supply.
http://allafrica.com/
Computer keyboard with Nigerian languages
Nigeria has recorded a major achievement in Information Technology (IT), with the invention of a customised keyboard that provides the option of writing in Nigerian languages. The equipment, which is known as Konyin keyboard, was developed in Nigeria by Lancor Technologies, with the sole aim of promoting Nigerian languages through integration into the global information super-highway.
The new technology has the ability to create words in three major Nigerian languages, namely Igbo, Hausa and Yoruba. It is a facility with hardware and software that uses 63 alphanumeric keys with four shift Keys. The new technology represents a significant step in allowing languages with more than 26 alphabets to use a single keyboard layout for easy and direct access typing. For instance, an average African country like Nigeria encompasses more than 10 languages. When one combines all the unique alphabets needed to cover these languages you may need more than 26 alphabets. The uniqueness of this innovation is that the Konyin keyboard is one keyboard with one layout that accomodates many languages.
http://allafrica.com/stories/200601230731.html
Raghav's radio, villagers' joy


A young chap, Raghav Mahato, from the state of Bihar in Indian sub continent gears up to broadcast his home bred, FM radio station.

Raghav and his friend run the indigenous radio station from an unassuming thatched-roof carrying a sign-board 'Priya Electronics' (a repairing Shop).Hardly educated, Raghav's curiosity with the radio began in 1997 when he started out as a mechanic in a local repair shop. By 2003, Raghav's, dexterous hands worked out miracles in launching a FM station. It was a perfect launch as an impoverished state like Bihar, where many areas lack power supplies; the cheap battery-powered transistor remains the most popular source of entertainment. Many people are now keen to take over Raghav's technology to which he is reluctant for the gripping fear of being mishandled.
http://news.bbc.co.uk/

e-Commerce
Uganda bourse goes electronic
A Central Depository System (CDS) designed to connect with the CDS at the Nairobi Stock Exchange has been developed to facilitate electronic trade at the Uganda Securities Exchange (USE).
The East African Securities Regulatory Authority has been working towards integrating capital markets in the region since its inception in 1997. When implemented, a regionally interactive CDS will be a major step towards achieving this goal. The Bill only awaits parliamentary approval before the system takes effect.
http://allafrica.com/

e-Governance
Commonwealth Business Council boost
The drive towards e-Governance for Kenya and other African countries has received a major boost from the Commonwealth Business Council (CBC) and EzGov Europe.

Both organisations have signed a MoU, aimed towards bankrolling this project, whose key motivation is to improve service delivery in government. The MoU will see both organisations work together to deliver electronic service delivery solutions for e-Government to Commonwealth countries and other government markets worldwide. The CBC and EzGov partnership will help governments realise the advantages of e-Government through open, scalable and flexible solutions.
http://www.timesnews.co.ke/
First e-Governing learning centre at Ghana
Eastern region of Ghana is to adopt electronic-governing learning centre in Ghana for the first time to make use of ICT to move fast with governance and development at the grassroots.
The project aims at a paperless system of administration at both the Eastern Regional Co-ordinating Council (ERCC) and the 17 municipal and district assem-blies to improve their output so as to ensure efficiency, quality service and enhance accountability. On comp-letion, the project would link the assemblies to a central data management centre to enhance their service delivery. Eastern region would be the first of its kind in Africa with the assistance of the assemblies to ensure the pace to roll out the project as on the schedule.
http://www.ghanaweb.com/
Mexico city offers new computers for old guns
Mexicans are being invited to exchange their weapons for computers under a quirky new idea to curb rampant crime in Mexico city. Authorities in one of the city's 16 districts are offering a new computer, out of 150 donated by a charitable foundation, for each gun handed in.
People often have a gun at home, which could perhaps be for self-defense, but sadly it becomes a family tragedy when it is not used properly. The computers-for-guns programme, which echoes past schemes in other city districts that offered groceries for guns, will target some of the district's most
crime-hit areas.
http://financialexpress.com/

Electronic tax system in Nigeria
Kwara State Government in Nigeria has concluded arrangements to introduce Electronic Tax Receipt, in an effort to boost the State Internally Generated Revenue.
The effort would help to checkmate tax invasion and fraud. Already, the state has improved tremendously on its internally generated revenue of N74 million, in herited from the immediate past government to over N160 million monthly. The new system would carry all the details and could be viewed on the state's website.
http://allafrica.com/
Health
ICT for enhancement of rural health in Lisbon
Technology has the potential of enhancing both quality and cost efficiency not only in the larger centers but also in rural clinics and hospitals as well.

Blue Cross Blue Shield of North Dakota (BCBSND) has generously started an innovative grant programme for rural health enhancement in Lisbon.
Lisbon Area Health Services has used the funds provided by the BCBSND in purchasing a computed radiography machine and a Digital Subscriber Line, which will digitally transmit images to a radiologist's in Fargo.
Patients will have final radiologist readings sent to their personal physician within hours, rather than a week. The focus of the grant programme will continue to
address the high priority health needs of rural populations.
http://www.times-online.com/
Police have computers-to-go


Now Rock Island police in USA will have one of the most advanced mobile computer systems in the Quad-Cities. The mobile data terminals are going into marked squad cars so officers can communicate with one another without radios and have access to computer-based records in their cars.

The new Rock Island equipment is more advanced and uses wireless technology to make it faster with a key. than the old radio-based system. If the dispatchers are busy with the public and handling calls, they don't have to take time to look up records for the police officers. Police say the technology is still growing. http://www.qctimes.net/

Mapping veins as a human bar code
A small medical supply company called Luminetx in US has developed a new method of palm-reading that it hopes will rival fingerprinting or retinal scans as a way to perfectly identify individuals.

The technology is based on an infrared scan of the blood cells running through veins, which is then analysed by a computer. Luminetx originally developed the technique as a way to help doctors and nurses find veins in patients needing injections. The medical tool developed by Luminetx uses the infrared scanner to detect veins up to half an inch under the skin, analyses the data in real time with a Pentium 4 computer, and then projects a digital image back onto the skin. The resulting ghostly greenish image looks a little like a cartoon X-ray, showing the precise locations of veins under the skin.
http://news.com.com/

Livelihood

CARD to help IT job aspirants in Indian state
The Andhra Pradesh State Council for Higher Education (APSCHE) in India, in association with the National Association of Software and Service Companies (NASSCOM), is organising a Career Awareness and Recruitment Drive (CARD) to hone the skills of graduates aspiring to enter the IT industry.

The programme was the first of its kind in the State and the country. It was meant for final year students and unemployed (and underemployed) graduates. Even graduates from a rural background will stand a chance in the race to get jobs in the IT companies. In other parts of the State, such as Vijayawada, Tirupati, Warangal and Anantapur, such programmes would be organised later in the year.
http://www.thehindubusinessline.com/

Ugandans to get jobs on Internet
Ugandans seeking casual jobs (Kyeyo) abroad will start doing it via the Internet instead of travelling overseas.The newly launched Easy Learning Centre for ICT in Jinja will help graduates search for jobs online. Under the system, Kyeyo seekers would do their work online and be paid while at home. The new employment plan would succeed because European employers prefer using Africans because they provide cheap labour.
http://allafrica.com/

Open source
Open source training to business community
The Go Open Source campaign in South Africa has set up a formal training programme to promote the use of Linux and open-source software in the business community.
The project aims to help small and medium technology companies gain the skills they need to supply open-source products to their customers. It will also give them the business skills to build sustainable livelihoods despite specialising in software that is generally free to use and does not earn them any recurring licence fees. The initial aim is to train 1000 engineers in open source and its most well-known iteration, the Linux operating system.
http://allafrica.com/
Google at work on desktop Linux 'Goobuntu'
Google is preparing its own distribution of Linux for the desktop, in a possible bid to take on Microsoft in its core business – desktop software.

A version of the increasingly popular Ubuntu desktop Linux distribution, based on Debian and the Gnome desktop, it is known internally as 'Goobuntu'.

It could be for wider deployments on the company's own desktops, as an alternative to Microsoft, but still for internal use only.
http://www.theregister.co.uk/
Open source support to Russia from IBM
IBM is offering free software and educational resources for developers in Russia. The move is intended to help encourage the creation of new applications based on open standards and open source.
IBM middleware, WebSphere Applic-ation Server Community Edition and DB2 Universal Database Express-C will be available through free downloads. Plans for a developerWorks Russia include tutorials, forums, emerging technologies and blogs.
http://news.yahoo.com/s/cmp/

Technology

Disaster alerts in Indian languages in mobile phones
The Minister for Science, Technology and Ocean Development in India, Kapil Sibal launched the Natural Disaster Information System (NDIS), a first of its kind pilot project aimed at alerting people about any impending natural disaster.

The project developed under private public partnership by the Technology Development Council (TDC) and Bangalore-based Geneva Software Technologies was a landmark one intended for public good. It will help in minimising the fury of natural disasters. The project was taken up by the National Disaster Management Authority after the tsunami on December 26, 2004. The system could be marketed internationally.
http://www.hinduonnet.com/
Pigeons get cell phone backpacks


Acoording to a report in New Scientist magazine, a flock of pigeons fitted with mobile phone backpacks is to be used to monitor air pollution.

The 20 pigeons will be released into the skies over San Jose, California, in August. Each bird will carry a GPS satellite tracking receiver, air pollution sensors and a basic mobile phone. Text messages on air quality will be beamed back in real time to a special pigeon 'blog', a journal accessible on the Internet. Miniature cameras slung around the pigeons' necks will also post aerial pictures. The data they send back will be displayed on the blog in the form of an interactive map.
http://www.cnn.com/
Telecentres

Microsoft to roll out 50,000 kiosks
Software major Microsoft Corporation India has announced its rural IT initiative 'Saksham' under which the company would partner with non-governmental agencies, including Drishti, Jai Kisan and n-Logue, to roll out 50,000 kiosks over the next three years.
These IT kiosks will provide information and services related to health, education, communication and agriculture, besides Government-to-citizen services, including land records. The company will also develop a rural portal powered with content and applications aimed at rural segment, by working with regional and local Independent Software Vendors (ISVs), including Astrowix, Idealake, and Vortex.
http://www.thehindubusinessline.com/

Telecommunication

Korean task force for digital broadcasting
The government of South Korean is to launch a task force to spearhead the full-fledged introduction of digital broadcasting service in the country. The task force will consist of other government officials and experts from related industries such as broadcasters and other private sector figures. Digital broadcasting promises to provide high-quality, interactive and diverse broadcasting contents to meet the needs of more sophisticated TV viewers in the country.
http://www.telecomasia.net/
Telephony in Indian villages
The Ministry of Communications and Information Technology in India will provide Rs 451 crore from the universal service obligation fund to set up public telephones in 66,822 villages under the Bharat Nirman programme.

Under the Bharat Nirman scheme, the government also plans to support private operators for the provision of additional rural community phones in villages that are without PCOs, and have a population of more than 2,000. According to DoT the 66,822 villages are spread over 13 of the 24 telecom circles in the country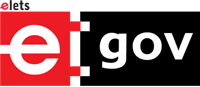 Recommended from all portals