Access, Empowerment & Governance
Creating a World of Equal Opportunities with ICT
Published by: Global Knowledge Partnership (GKP)
Edited by: Rinalia Abdul Rahim, Daniele Waldburger, Gabriele Siegenthaler Muinde
ISBN 983-2588-08-1
Pages: 180
ICT can be a unique and powerful platform for promoting sustainable human development, provided that the focus is not on technology, but on the people who use it. The book has tried to bring out the above conclusion through many examples of innovative projects, which successfully use ICT.

GKP, the leading multi-stakeholder network committed to harnessing and unleashing the potential of ICT for sustainable and equitable development, has tried to further its promise through this book, to make available to a wider audience the considerable knowledge, insight and expertise of it.

With valid arguments and researches, presented in three prominent parts, the book hopefully can turn out to be a stimulating and substantial contribution to the current ICT4D debate.
Community Multimedia Centres around the World
A Global Directory
Published by: UNESCO
Editors: Stella Hughes, Ian Pringle
ISBN 81-89218-10-7
Pages: 160
In addition to new facilities and increased local capacity in communities around the world, the Community Multimedia Centres (CMCs) are providing a number of creative and dynamic new initiatives and solutions in key areas, from content creation to financial and social sustainability. This UNESCO publication is a directory of CMCs, which explains about where these CMCs operate, what their focus of activity is, what media they use and what type of community they serve.

UNESCO has established some fifty CMC in a wide range of contexts in some twenty countries on three continents. But this volume, not only shares the context and experiences of UNESCO-supported CMCs, but also has tried to facilitate direct, practical cooperation between international and national agencies with CMCs at the ground level by providing a directory of local CMC services and contact information.

Edited by Stella Hughes and Ian Pringle, the directory narrates on the CMCs located in Africa, Latin America and South Asia. The publication supported by Swiss Agency for Development and Cooperation can be considered as a yellow page for a number of grassroots communication and information platforms.
Village Phone Replication Manual
Creating Sustainable Access to Affordable Telecommunications for the Rural Poor
Published by: UN Information and Communication Technologies Task Force
Author: David Keogh
ISBN 92-1-104546-0
Pages: 200
This Replication manual is an invaluable how-to source for setting up a village phone project. Grameen's Village Phone Programme in Bangladesh says about villages where no telecommunications service has previously existed. Mobile phones are provided to poor women there who use the phone to operate a business. These micro entrepreneurs purchase the phone with a loan from Grameen Bank and then sell the use of it on a per call basis. The Grameen Technology Centre, an initiative of Grameen Foundation, USA, launched an initiative to replicate the success of Village Phone Programme outside Bangladesh.

Uganda was identified as the first country for replication. This book is a guideline for replicating the Village Phone Programme in a new country. It contains a realistic, practical and detailed set of instructions, templates and lessons learned and is generic enough to be applied in any context where a Village Phone initiative can help empower people and promote development.

Through this document, ICT Task Force can surely be able to promote, through dialogue, creative thinking and advance the creation of an inclusive information society by bringing together governments, the private sector, civil society, international organizations and citizens too.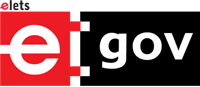 Recommended from all portals