Prime Minister Dr. Manmohan Singh inaugurated an ambitious Rs. 854 crore five-year project for  Information and Communication Technology (ICT) enablement of Indian judiciary at New Delhi on 5th October 2005. The programme was attended among others by Justice RC Lahoti, the then Chief justice of India, HR Bhardwaj, Union Minister for Law and Justice, Dayanidhi Maran, Union Minister for Telecommunication and Information Technology, and Dr. Montek Singh Ahluwalia, Deputy Chairman of Planning Commission.
The Prime Minister underlined the need for an expeditious disposal of cases while ensuring that justice becomes easier, faster and cheaper. "A stable and sound legal system which dispensed effective justice was an essential pre-requisite for the sustained economic growth," Dr. Singh said.
Speaking on the occasion, Justice Lahoti said, "The computerisation of the courts across the country will help in providing speedy, qualitative and cost effective justice reducing harassment and corruption besides enhancing transparency and accountability," and hoped, "The day will not be far off when paperless court rooms functioning with the help of electronic devices and computers with superfast speed in the country would become a reality if this nationwide drive to computerise courts persist."

The Prime Minister, Dr. Manmohan Singh giving away a laptop to chairman e-Committee G C Baruka at function, "Five Years National Programme for Computerisation of Judiciary" in New Delhi on October 5, 2005.
The Ministry of Law and Justice constituted the e-Committee in December 2004 under the chairmanship of Justice GC Bharuka (a retired judge of the Karnataka High Court) for the implementation of the project.
The project would be implemented within a period of five years in three phases – first two phases of two years each while the third phase being of one year. During the first phase all the judges in India would be provided with laptops; awareness and introduction of ICT and computer based environment in the judicial system; video conferencing between court and prison at 100 locations; a fully developed and highly informative website www.indianjudiciary.in; creation of National Judicial Data Grid; creation of Committees and High Court level Committees to monitor and guide the ICT implementation of Wi-Fi at Supreme Court and High Court premises and creation of Computer Room at court complexes. The second phase will include coordination of ICT infrastructure for judicial system; implementation of software for judicial processes at all levels; creation of Reliable Critical Infrastructure and continuation of IT Training activities and extension of training programme, while the third phase will cover the use of advanced ICT tools, intensive training, warehousing and mining tool customization to crystallize change management, Biometric facilities, Gateway interface with other agencies; upgradation of centralised facility and Digital Archive of record room and Digital Library Management System.
Expressing his happiness and optimism, former Chief justice of India Justice AM Ahmadi, said that the judiciary would in due course of time accept technology as a friendly tool. While replying to the question whether Indian courts find themselves well equipped and adept in the use of Information and Communication Technologies, Justice Ahmadi remarked, "During my tenure as Chief Justice of India, all the High Courts and even a few District Courts were equipped with computers. With the aid of technology the caseload in the Supreme Court would be drastically reduced. Unfortunately the High Courts, barring a few, were slow to replicate. To my mind through the use of technology it would be possible to solve our biggest drawback, namely, delays in the dispensation of justice."
Justice Ahmadi further said, "A note of caution; in the justice delivery system, it would need careful planning to make effective and proper use of technology. I can say with some amount of confidence that we can soon ease-up the filing system, reduce delays in the service of process and hasten up the process by reducing avoidable paper work."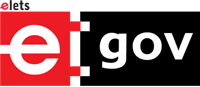 Recommended from all portals