Many countries in Asia are passing through a period of economic growth, which looks more sustainable to many than the dot com boom phase we saw in 1999. With economic stability comes the focus on smaller luxuries in life, for example, the automation and efficiencies in public service delivery systems. e-Governance is emerging on the radar of many countries in Asia. From Pakistan to Sri Lanka to Vietnam, the message on e-Government is spreading fast.
After allocating massive investments in e-Government programs, the problem faced is implementation. Scarcity of experience in this sector coupled with lack of coordination in experience sharing in Asian countries in this subject is a huge problem being faced by most of the countries in Asia. There has been a tendency to 'Look West' for expertise in technology implementation, and in this changing age of rise of Asia, it is high time that Asians start talking to each other to help each other in e-Government deployment. Keeping in mind the need of a platform for sharing good practices in e-Government, we have conceptualized 'egov Asia 2006' which will try to fill this gap. We are partnering with key government and non-government agencies in this sector from all over Asia, and outside to make it THE event for leaders in e-Government implementation across Asia.
India is making rapid strides in the era of e-Governance at all levels. As e-Governance scenario progresses from dissemination of information to citizens to G2C transactions, the banks become an important players in the entire scenario. We thought of focusing on the linkages between e-Banking application for e-Governance by bringing the key stakeholders in these two sectors together perhaps for the first time on a single platform at a conference in February 2006 in Delhi.
As you can see we are striving hard to track and help you navigate through the amazing world of the e-Government through our magazine, portal and conferences. We would love to have your constant feedback which can help you serve you in a much better way.
Wishing you a Happy New Year 2006!!!
Ravi Gupta


Ravi.Gupta@csdms.in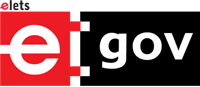 Recommended from all portals