Impact Assessment of ICT for Development Projects
Way back in 1992, when the world of ICT was still very nascent, the International Development Research Centre (IDRC), had initiated a research study to answer a fundamental question of the link between information and development, particularly to build upon the various experiential perspectives from case studies of projects implemented, and develop a common methodology for the diverse and wide-spread projects that they support.

Most supporting or donor agency perspectives for assessment of ICT for Development projects pertain to problems of sustainability, measuring the extent of empowerment to communities, linkage between ICT goals and development goals and accountability of institutions. Questions pertain to whether it can be demonstrated that the use of ICTs for Development is an essential resource for social and economic development of developing countries The potential value of the use of ICTs is still not very self-evident.

Expressions like "ICT is a critical resource and plays a fundamental role in development", are axiomatic expressions. However neither data nor empirical evidence to support the above statement are possible unless one reviews the intricate issues in greater detail. Though several simple quantitative performance evaluation tools and methodologies exist to numerically measure a few indicators, many of the techniques do not go further than the statistics. Impact or 'outcomes' as they are often referred to, differ from 'outputs'. This research has since evolved into a refined methodology called "Outcome Mapping" which is a process that combines monitoring, evaluation, learning and dynamic modifications to achieve the best impact.

What is Monitoring and Evaluation?
Monitoring is a systematic collection of data to provide management, donors and other stakeholders with an indication of project progress.

Evaluation is a systematic and objective assessment of on ongoing or completed project, including its design, implementation, and results. Evaluation leads to more informed decisions, allowing those involved in the project to learn from experience and to be accountable to donors and stakeholders.

Both Monitoring and Evaluation should be used to demonstrate accountability and to understand the dynamics of the program. The differences in the objectives, methodology and purposes of Monitoring and Evaluation are shown in the table below. It is important to keep in mind that Monitoring does not replace Evaluation.

There can be five types of assessment indicators:
Performance indicators, relating inputs to outputs

Effectiveness indicators, relating outputs to usage

Cost-effectiveness indicates relating inputs to usage

Cost-benefit indicators, relating inputs to outcomes

Impact indicators, relating usage to outcomes and domain characteristics.
After the assessment data is gathered, analysed, and the relationships between inputs, outputs, benefits/outcomes has been determined, a strategy must be developed for communicating the findings to the target audience(s). This is a critical part of an effective monitoring and evaluation strategy. Both quantitative and qualitative measures are possible. In ICT4D projects, often case studies and feedback reporting by beneficiaries/end-users of the project supplement quantitative analysis by the project implementers.


Source: Adapted from UNDP Handbook on Monitoring and Evaluating for Results

Evaluation can be done in four ways:
Internal or self-evaluation, which means the same people implementing a project are responsible for evaluation

External evaluation, meaning that the evaluation is conducted by an individual or group outside the implementing organisation

Internal evaluation with the use of an external consultant, which is undertaken by the team implementing the project with the assistance of a professional evaluator. Such assistance can either apply to a specific component of a evaluation or to the entire evaluation process

Independent evaluation, which is undertaken by individuals or groups who are not only outside the implementing organization, but also completely independent from it, in terms of control, remuneration capacity, political pressure, or other factors that could affect objectivity

Evaluations must be conducted using participatory techniques to be effective. In complex development projects with multiple stakeholder participation, and both technology and development objectives, the process must involve all stakeholders in feedback evaluations.

Depending on the focus and objectives of the project the perspective and mix of methodologies will vary. There are two interesting manuals that will assist project implementers to conceptualise and design an M&E strategy and plan. If an external consultant has to be hired, then the terms of reference must be clearly defined.

e-Governance Assessment Framework
The need for a rational assessment framework for e-Governance projects is important due to the following reasons:
Significant investments of resources into e-Governance projects

Need to move away from subjective assessments and value judgments

The (Indian) National Action Plan on e-Governance (NeGP) has an ambitious plan ahead, and several new initiatives will be kicked off in the coming years, with potential for replication and up-scaling of successful experiments. There is therefore a critical need to assess all the implemented projects

Chanelizing ongoing efforts in the right direction as several projects at different stages of implementation need a common framework to best utilize available resources

Facilitating funding agencies to take a rational view, especially in view of huge private investments flowing in the government sector.
Quality of e-Governance project and services must be assessed

Based on this, an e-Government Assessment Framework has been developed to assess various e-Government projects.

The MDGs arose to counter-blast to the perceived failure of neo-liberal agenda, one that favours markets, the private sector, and globalisation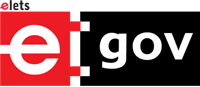 Recommended from all portals