"I predict that in the next 150 years the countries in Latin America and elsewhere joining these 25 (countries with a developed economy) will be those that spend their energies ensuring that property rights are widespread and protected by law, rather than those which continue to focus on economic policy."
–Hernando de Soto (Peruvian economist and champion of property rights. Time Magazine in April 2004 nominated him as one of the 100 most influential people of the World)
Not a single day passes in India when one does not read in newspaper about a murder or two due to a land dispute. If one collects this data for the whole country on a single day, it may not be surprising to find that this toll could be very well more than 100 people a day!!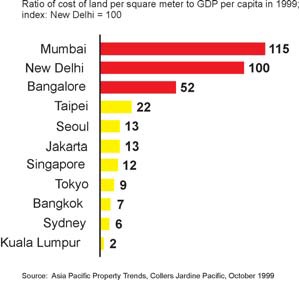 According to an estimate, there are around 30 million cases pending adjudication all over India. On an average it takes 20 years for Indian courts to resolve a dispute or adjudicate a matter and if land is involved the time taken is longer. At the present rate of disposal even if there are no new cases filed, it will take 324 years for us to clear the present backlog. And let's not forget, around 90% of the disputes in the Indian courts is related to land!
World Bank Report – Doing Business 2004
India is passing through a real estate boom. The property prices in the major metros in India have risen by more that 40% in last one year. According to a report, the comparative price of land in New Delhi is many times more than that of Singapore, Bangkok, Sydney or Kuala Lumpur!
We are aware of the Bhoomi project. It has transformed the lives of millions of poor in the rural Karnataka. And it could not have happened without widespread usage of ICT for generation, compilation and dissemination of land records in transparent manner. But, in spite of its well-known success, replication of Bhoomi in several states in India has not yet happened even after several efforts. This is a long story and we promise to carry the story of land administration from each of our states in the coming issues of the magazine.
If there is one Mission Mode project in NeGP, which needs to succeed at any cost, my take is for land administration. As said by Harnando de Soto, no country can become a developed country without a fair and transparent administration, which ensures property rights for the citizens!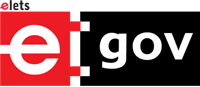 Recommended from all portals