India
e-Governance plan now to get implemented in every municipality

According to the Union Urban Development ministry sources, a new scheme of e-Governance designed to use information technology to deliver public services in a much more customer-oriented and cost-effective manner is going to be introduced soon. Initially, the scheme will be implemented in all the 'million plus' cities and extended to the 'one lakh plus' cities in the next phase. While the management of services will remain with the urban local bodies, helped by the state governments in the case of cities other than the million plus ones, the Union Ministry of Urban Development wants to take up handholding operations for a period of two to three years till the staff is trained in the operation and maintenance of the hardware.
Hyderabad Municipal corporation goes e-Way
As the first urban local body, the Municipal Corporation of Hyderabad (MCH) in India is going to introduce 'Oracle Financials', a software application programme for computerising double entry accounting system. Budgeting, general ledger, accounts, cash management and the likes are some of the financial modules to be implemented as part of the project. The new e-Initiative will enable payment on taxes online and will provide better provision to monitor grievances.
Pune gets e-Facility centres
As part of e-Governance initiative, 14 e-enabled Citizen Facilitation Centres (CFCs) are to come up in 14 ward offices of the Indian city Pune shortly that are meant to get things easier like license, No Objection Cerificate (NOC) or a specific permission. CFCs will provide services for the citizens at the click of the mouse be it for procuring birth and death certificates, health licenses for restaurants, transfer of property, payment of property taxes or any other taxes, water or drainage connections, Tax NOCs and any citizen complaints.
SUWIDHA – the e-Governance phase gets expansion in Punjab
Single User-friendly WIndow Disposal Help line for Applicants (SUWIDHA) is now getting expanded in all the 72 Sub-Divisional Magistrate (SDM) offices of the Indian state Punjab after the successful implementation of the project in all the 17 Deputy Commissioners Offices in the first phase. Applications from citizens for all the SDM level services will be accepted at SUWIDHA-SDM counters. Citizens can also check the status of their applications deposited on SUWIDHA Counter at District level through website http://suwidha.nic.in.
New online facility from e-Seva
e-Seva, an Andhra Pradesh Government enterprise, in association with the ICICI Bank, launched the online payment solutions in the Indian city Hyderabad that will enable the registered members of e-Seva to make their payments online. The members can avail of the Internet payment gateway at all the 50 e-Seva centres. The online solution will enable the customers to make all payments, including electricity, telephone, road and property taxes at the click of a button. With the new service, Master Card or Visa Credit Cardholders can log on to e-Seva website for making payments. e-Seva will be provided to 8,500 out of 30,000 villages in the Southern Indian state Andhra Pradesh, which have above 3,000 population, by the end of 2005.
Now credit card on mobile phones
Bharti Tele-Ventures has announced a tie-up with ICICI Bank and Visa to launch mChq in India, the credit card facility on the mobile phone. The new service will allow Airtel subscribers to purchase goods for as low as Rs 50. Once the product is bought, the retailer sends an SMS to the customer from a special mobile phone mentioning the amount. The customer then enters his PIN number and sends back an SMS to the retailer acknowledging the amount to be paid. Airtel customers subscribing to this service will be issued a new SIM card free of cost while ICICI Bank cardholders will be issued an add-on card on the basis of their existing ICICI Bank-Visa credit card.
Orissa starts e-Tender in public sector
After a spate of violence in Orissa over tender fixing, the state government has geared-up to start the e-tendering process to bring transparency in the system. Chief minister, Shri Navin Patnaik, has already asked Orissa Construction Corporation and Orissa Bridge Construction Corporation, the two state public sector units to provide detailed information of the works contracted out to private parties during the last five years in the Government website www. orissagov.nic.in.
e-Sahayata begins in Orissa
Keonjhar district administration in the Indian state Orissa has opened a Citizen Information Center at the collectorate where people can have the benefits of information and service available in a single window through e-Sahayata. e-Sahayata is an integrated district level electronic information-cum service provider system, which will provide information and services pertaining to various departments of the government working in the district to the public in a friendly and efficient manner using information and communication technology (ICT). Some new services like social welfare schemes, civil supplies, rural water supply and sanitation, and education would soon be added to the facility list currently made available to the people.
Coal trading gets new facet with portal and e-Auction
Gujarat NRE Coke in India has entered into Internet-based coal trading by launching a portal coalrx.com. The company plans to auction one million tonnes of coal through this portal during the current financial year.
The new portal will enable the company to sell coal produced in its Australian mines to small and medium sized non-core sector consumers in India. The company is also in talks with Coal India Ltd (CIL) for e-Auction of coal produced by CIL subsidiaries to non-core sector consumers. GUJARAT NRE Coke today launched an Internet-based coal trading portal coalrx.com. The company plans to auction one million tonnes of coal through this portal during the current financial year, as told by the Vice-Chairman and Managing Director of the company, Mr Arun Kumar Jagatramka. The company is already running a steel trading portal steelrx.com. The company is also in talks with Coal India Ltd (CIL) for e-auction of coal produced by CIL subsidiaries to non-core sector consumers, he said.
Kerala signs MoU with Dubai Internet City to develop a 'Smart City'
Dubai Internet City (DIC) has signed a Memorandum of Understanding (MoU) with the South Indian state of Kerala to develop Smart City, a hi-tech business campus for information technology companies in the city of Kochi.
The ambitious Dh1.26 billion ($343 million, or Rs15 billion) project had been under discussion for several months. The campus will serve as an international centre of excellence for the IT industry with a special focus on IT-enabled services.
DIC is currently in talks with authorities elsewhere in India, Pakistan, Iran and Malta to set up facilities there. Under the terms of the MoU, the Kerala Government will transfer ownership of the existing Infopark project, an IT business park in Kochi, to Dubai Internet City. This will be merged into the Smart City project that will be developed alongside, said a statement issued in Dubai. Smart City is expected to be one of India's largest IT parks and have a positive impact on the local economy.
The first phase will be developed on 350 acres in the heart of Kochi, Kerala's commercial hub, in seven years, and is expected to create 33,000 jobs. The Kerala Government will lease 100 acres to DIC and 250 acres will be sold at a mutually agreed price. The completed park is expected to cover 1,000 acres and create at least 75,000 jobs.
Net trading catching-up with young generation
Net trading, the new age trade through Internet is seeing a boom with around 10 per cent of the daily turnover in the cash segment of the Bombay Stock Exchange (BSE) and the National Stock Exchange (NSE) generating through this. According to broking firms providing Net trading facilities, it is the younger generation between the age group of 20 to 40 years who took lead in registering themselves over the past year. Also, there is a substantial increase in female clientele during the same period.
Asia
Online upgrade for UAE IT agency
General Information Authority (GIA) recently decided to update and upgrade their website, www.gia.gov.ae. The Arabic version of the site has already been updated with a new look. According to the authority, the upgrading work has started and will finish within ten days. GIA will also be working at the Ministry of Finance for the full implementation of e-Government in the country.
The GIA was established in 1982, when it was known as the National Computer Centre. The most important services provided by the GIA include information technology consultancy, study, training and technical support services for all ministries and government institutions. Its function is to establish and recommend required systems for sharing computer information and applications among the governmental agencies in the country.
Oman launches e-procurement services
Tejari, online marketplace, which already operates in a number of countries in the Gulf Cooperation Council (GCC) region, will be launched in Oman thanks to a partnership with Omania e-Commerce. Online marketplace Tejari will offer its e-procurement services to businesses as well as government. The company says its online procurement service will help government departments and companies to lower the costs of procurement, while improving the transparency of the process. "Tejari Oman will contribute significantly to Oman's e-government initiatives, while enabling its members to cut the time and costs traditionally associated with the procurement function," said Tariq bin Ali Al A'amri, chairman of Tejari Oman. Once its offices have been established, Tejari Oman hopes to begin discussions with key stakeholders from industry and government, before the service becomes fully operational late this year.
Myanmar finalises ICT development master plan
Myanmar is finalising a one-year draft upgradation project of an ICT (information and communication technology) master plan for implementation to speed up the ICT development in every business sector in the country. The master plan is aimed mainly at developing ICT infrastructure, drafting ICT related laws and regulations, implementing ICT in the education sector, achieving the comprehensive use of ICT in the public and private sectors and liberalizing ICT services and investment. Besides, it calls for development of information infrastructure, emergence of e-Commerce and e-Government systems, lifting of restriction on ICT commodities, and building of ICT capacity to create an e-Society after reducing the digital divide among regional members.
Kuwait goes for optical fibre infrastructure
Kuwait's State Ministry of Communications (MOC) is buying a gigabit passive optical network (GPON) solution that will serve about 60 per cent of the access areas involved in the present roll-out. The solution will enable the MOC to offer triple-play services (voice, video and data) to subscribers via a fibre to the user (FTTU) architecture. As MOC's strategic partner for this project, Alcatel will support the full end-to-end system integration for both the network and the service roll out.
The Ministry of Communications (MOC) was established in 1956 to offer only telephone exchange lines services and telegraph. The range of services was broadened during the last 50 years leaving only the Internet and mobile telecommunications for the private sector. MOC's access network will be gradually upgraded by replacing the existing copper access with a passive optical fibre infrastructure. Subscribers will benefit from Alcatel's state-of-the art converged access infrastructure that enables the delivery of services like voice, high speed Internet, voice and multimedia over IP, and IPTV (including high definition TV, video on demand, and home entertainment).
Dubai Municipality's portal to get award at WSIS Tunisia Six winners of the UAE Contest for e-Content, a national contest to select the best e-Content applications, will represent the country in the World Summit Award in Tunisia in November. Dubai Internet City, Dubai Media City and Dubai Knowledge Village organised the national competition as part of its commitment to the WSA. The WSA is a global competition backed by the UN that seeks to select the world's most innovative and creative e-Content applications.
These awards will be presented at the World Summit on Information Society (WSIS) in Tunisia in November. The six winners who will represent the UAE in the World Summit Award are: e-Government Dubai Municipality's (DM) Website (DM's portal offers more than 300 online services to the public), e-Science CADMagazine.net, e-Learning The Career Coach (Multimedia package for career development), e-Entertainment ExpatWoman.com (a monthly magazine), e-Business Jotun Professionals Network, e-Culture Alwaraq, a comprehensive free Arabic Digital library. Special mentions were awarded to the Dubai Police's touch-screen kiosks (e-Government), My ICT School (e-Learning), Yahadi Web Browser (e-Entertainment), HalloDubai.com (e-Culture) and Tejari.com (e-Business).
World
Germany adopts Scottish e-petition system
Germany's Parliament, the Bundestag, has just launched an electronic petitions system that is modelled on a tool used by the Scottish Parliament's Public Petitions Committee. Scotland's 'e-petitioner', which has been shortlisted for an eEurope award from the European Commission. As par of the e-Democracy projects in United Kingdom, this e-Petitioning system allows ordinary citizens to raise the issues affecting them. Unlike a traditional query or complaint which often becomes buried in paperwork, the progress of the petition once it is in the hands of government must be fed back to the petitions website. Rather than just sign their names to a cause they agree with, people are invited to join an interactive forum to discuss their views in more detail, offering insights, web links and background information on a particular topic or even express opposition to an idea.
The German initiative comes on the back of close co-operation between Scotland's Public Petitions Committee, the International Teledemocracy Centre (ITC) at Napier University and the Petitions Committee of the German Bundestag. Since its official launch in February 2004, Scotland's e-petition site has had 50 submissions, which collectively have attracted over 21,000 signatures and around 700 discussion comments.
UK councils will meet e-Government targets
The UK government claims that local authorities are on track to meet the target of having all of their services e-enabled by the end of the year. Electronic enablement of local authority services has rocketed from 26 percent in March 2002 to 77 percent in March 2005, according to the latest "Implementing Electronic Government" report. The councils forecast that 93 percent of all of their services will be available online by the end of September. Local e-Government Minister Jim Fitzpatrick said that citizens in nearly 200 councils can now file planning applications online and calculate their benefit entitlements. In addition, almost all local authorities now allow library books to be renewed online and provide access to information on public transport, council reports and committee minutes. Fitzpatrick added that councils' e-Government efforts were already saving the government money.
Netherlands to launch electronic health dossier
The Dutch government is establishing a database that will track citizens from birth until death. The Ministry of Health said the database, due to launch in January 2007, would open an electronic "dossier" for each child at birth. The dossier will contain health and family information, with school records and police records (if applicable) being added over the individual's lifetime. Each person's record will be given a Citizens Service Number, which will attach to the file throughout the citizen's life. The ministry said that various government agencies will contribute to the dossier, but no private citizens or companies will have access to the records. A ministry spokesman said the system would improve the sharing of information between agencies, enabling government organisations to alert each other to children with potential problems by flagging the individual dossiers of children.
New Australia government website to strengthen cross-agency work
The launch of a new Australian government website (www.connected.gov.au) reflecting its e-Governance strategy is going to help the public servants work more effectively across Government departments and agency boundaries.
The web site provides practical tips and examples to assist public service employees to work across multiple agencies through links to guides, tools, directories and training information. The connected Government website will also provide researchers and the public with a clear view of how the Australian Government is delivering better outcomes through cross-agency approaches, apart from assisting the public servants.
Ethiopia rolls out online aid management tool
Ethiopia has become the first country to implement the Aid Management Platform (AMP) from the Development Gateway Foundation, a non-profit body whose mission is to help developing countries make the most of the internet. AMP is a web-based information-sharing tool that aims to improve the coordination of international development aid, in order to enhance the results of its use for people in developing countries. The tool helps in the administration of international aid by tracking and reporting on aid flow and aid programmes. It also aims to improve planning, allocation, disbursement and general management of aid resources through facilitating access to standardised information about aid activities. "Deploying AMP in Ethiopia is a critical part of our effort to ensure that aid programmes are aligned with Ethiopia's national development priorities," said Fisseha Aberra, head of the Multilateral Cooperation Department in Ethiopia's Ministry of Finance and Economic Development (MOFED). Led by MOFED, the AMP rollout was a joint initiative of the Development Gateway Foundation, the OECD, the United Nations Development Programme and the World Bank.
e-Admission in Indian schools reduces drop-out mark
The new online admission policy of Delhi Government in India for primary level schools has successfully brought down the dropout rate from 15 per cent to 5 per cent this year leading to 70,000 new admissions, of which 35,000 are girl students who never made to school beyond the fifth standard.
Education Minister Arvinder Singh Lovely told that use of modern technology, change in strategy for spreading universal education and coming down heavily on red-tapism had helped in reversing the trend of dropouts prevalent in Delhi. Mr. Lovely said use of the online admission system introduced this year had led to a major improvement in the admission scenario in Government and aided schools.
With the introduction of the online admission system the total admission had touched the record figure of 2.10 lakh instead of the routine 1.4 lakh students joining the sixth standard in Delhi Government schools.
The Education Minister informed that earlier students and their parents had to face problems for school admissions because they did not know the actual availability of seats and the location of schools after passing out from fifth standard from the MCD schools. Tough rules for getting a Transfer Certificate and the indifferent attitude of some principals led to huge dropout rate. However, introduction of the online admission system changed it and instead of the routine 1.40-lakh students joining the sixth standard in Delhi Government schools, the total admission had touched the record figure of 2.10 lakh.
BPOs go rural with GramIT of Satyam
IT major Satyam Computer Services Ltd is using the model of outsourcing as a tool to create employment in rural areas and to check migration to urban centres and thus Business process outsourcing (BPO) is going rural in Andhra Pradesh now.
Satyam's corporate social responsibility (CSR) outfit Byrraju Foundation has set up GramIT, the objective of which is to create enough wealth in villages and livelihood for educated unemployed youth in villages. The 50-seater GramIT centres proposed in each of the identified villages covering four districts will operate in two shifts. The services of these BPOs are targeted only at domestic companies.
IT access to schools in Hindi belt of India
Around 1,250 schools situated in four of the most backward districts across the Hindi-speaking states of Bihar, Chhattisgarh, Uttar Pradesh and Madhya Pradesh in India will get connected via 12 satellite interactive terminals supported by EduSat by January 2007.
With the successful implementation of this project, the government of India will come one step closer to its objective of universalisation of elementary education. The department of space, ministry of human resource development (MHRD) and Distance Education Council, Indira Gandhi National Open University (IGNOU) have jointly agreed to work on the project in collaboration with the school education departments of the respective states.
The cheapest mobile phone now in India
Indian engineers at the Bangalore development centre of German semiconductor leader Infineon have helped create the world's first mobile phone, that is cheapest phone of its type, costing around US$20 (Rs. 900-1,000) and works from a pair of off-the-shelf 'AAA' size batteries.
Infineon engineers had also tested versions, where, by doubling the memory chips on board, one could add colour to the screen as well as multiple Indian language capability.
Infineon also announced that the Chennai-based wireless telecom network provider Midas Communication Technologies, would shortly add simultaneous voice and data Internet telephony options to its indoor fixed-wireless portfolio, by deploying another recent Infineon chip offering, the INCA-IP. This can provide a 'last mile' hop of up to 35 km from the nearest access point.
PNB launches website for farmers
Punjab National Bank (PNB) announced the launching of a website pnbkrishi.com to cater to specific needs of farmers. For easy access to the information available in the website, touch-screen kiosks have been installed at the bank's farmers' training centres and agro centres. It would also provide update and on-line details about the prices of agro products prevailing in various mandis and the prices in the wholesale market.
Geo-Informatics
UK Police and local authorities put criminals on the map
The UK's fight against crime is turning to computer based maps in order to pinpoint criminal behaviour more effectively. Crime & Disorder Reduction Partnerships (CDRPs) in areas including West Midlands, Barking & Dagenham, Newcastle, Nottingham and South Yorkshire are now using a software Crime Analyst from ESRI (UK), to make data mapping and analysis a more mainstream weapon against criminal behaviour. Crime Analyst helps crime fighting by creating reliable crime maps of geographical areas in minutes, uncovering crime patterns, like journey to crime, repeat offences, time of crime and geographical hotspots and reducing the time taken to compare and link similar offences.
Aid agency 'Concern' uses GIS to fight hunger in Africa
Aid agency 'Concern' has received a donation from ESRI Ireland for 30 copies of their product ArcView. Using GIS Concern can map and assess the vulnerability of areas where it provides aid. ArcView allows the agency to have a spatial understanding of the nutrition and food security vulnerabilities in the areas of work. This allows them to plan their interventions in areas of greatest need. 'Concern' is currently piloting the GIS software in several countries in Africa including Malawi, Democratic Republic of Congo (DRC) and Niger.
The ArcView software is instrumental in furthering the aid agency's understanding of the context of where they are working. It offers potential for improving analysis of the areas of work and allows us to plan the most effective response to the most vulnerable communities. In some African countries there are very few accurate maps available in the areas where Concern is working. The agency's staff is now creating maps using ArcView software. The benefit of this to all our future activity is immeasurable. Beforehand the staff relied on memory to draw the area they were working and to estimate the location of communities and villages. In Malawi, the national government already uses ESRI software. Now that Concern has the software, they are able to feed into the national data collection and analysis of the food security and nutrition situation to provide a real picture of the extent of hunger and poverty across the country.
ER Mapper launches Local Government site licenses program
ER Mapper providing enterprise geospatial imagery solutions has launched the "RightLocal" Program. The new program provides a flexible, budget-friendly option for small and large local councils to manage, process and deploy their imagery assets using ER Mapper's award winning solutions. Through an enterprise-wide access model, Local Governments can purchase unlimited use of the full suite of ER Mapper's imagery applications, including ER Mapper application for image processing, Image Web Server for image deployment / delivery, RightWebMap for integration with image and GIS services, application plug-ins to provide additional power to desktop software. The RightLocal program provides Local Governments with the opportunity to use the leading imagery products at a price that supports and facilitates innovation.
Nigeria to deploy satellite in conducting census this year
Nigeria's census slated for November may be conducted with remote sensing satellite to be offered by United Nations agencies. According to reports the satellite system meant to be deployed for the exercise was such that had the capacity to match whatever figures were produced after the head count, with images recorded in each area where the figures were computed. According to sources, the use of satellite for the pop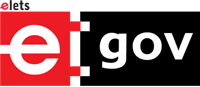 Recommended from all portals