Long back, Pythagoras said, "Choose always the way that seems the best, however rough it may be. Custom will soon render it easy and agreeable." In our life, for any venture, this quote is of special significance. There are a few push factors that make an individual or a group achieve their goal. A purposeful plan, commitment to achieve the goal, proceeding with positive attitude despite all hindrances and challenges are a few of these factors. 'i4d', a brainchild of its editor, has experienced all these push factors throughout its past years. The background of origin and backdrop from where it originated and the challenges faced by this magazine are not known to most of our readers. We would like to share some of these to give you a glimpse of our teamwork.
Fragrance of memories
i4d was started as a bi-monthly in May 2003 with an objective of creating a neutral platform for everyone working in the field of ICT4D to deliberate and document issues related to ICT. With the team of just two persons including the editor himself, i4d came into existence. The first issue of it was launched by the then IT Minister of India, Mr Arun Shourie and one of the stalwart personalities of Indian polity as well as the senior politician of Maharastra, Mr Sharad Pawar, at the Third Annual Baramati Initiative Conference held in July 2003 at Pune.
The theme of 'i4d' is like a journal, but i4d is a magazine, with an approach which is slightly different from that of a journal. Lengthy articles are not published in i4d. Shorter articles only get place which are written by subject specialists or professionals. Unlike the journals, i4d articles are written for scholars by scholarly experts with name and credentials of the authors provided. References are provided at the end of the articles whenever possible, but footnotes, bibliographies are generally avoided. i4d is 'serious' looking, illustrated with charts and graphs, the articles are reviewed by authors but not 'peer reviewed' or 'refereed' like that of journals. i4d retaining its magazine characteristics is designed with lots of colour photos and illustrations, but avoids the space for advertisements. 'i4d' is never seen at newsstands or stores. It is made available only by subscription. Now possibly it has taken a mid way in between magazine and journal as an initiative to bridge the digital divide.i4d is built on the bricks of Information and Communication Technology (ICT) which is very much popular in terms of use and application, but the real focus is its application towards societal development. It focuses on a different direction of ICT, a different value of ICT for an unique purpose where the ultimate beneficiary is human being and the society. Although it seems to be easy, but the interrelation between ICT and its developmental aspects is very difficult to be focused, especially when the field of application is so vast and the focus is so much area and purpose specific. Therefore, since inception, 'i4d' has taken up some prime sectors of development where ICT has played a major role all around the globe. Still sometimes we feel the12 issues of i4d in 12 months are not enough to cover all such issues of development.
Our readers know how the thematic issues have given a clear focus to every issue besides making each issue a source of information repository in the respective theme. At this point, the entire team of 'i4d' is thankful to our authors for providing huge support through contributing articles to our issues to make the theme-based issues purposeful and useful for the readers and to make a common platform of interchanging the news and views of ICT professionals, implementers and persons related to advocacy and policy network. i4d magazine has been made available on our portal www.i4d.csdms.in, where anyone can view all the previous issues including the current one. And so i4d, the printed magazine, it has become an online repository of news, events and resources on ICT now.
Just wanted to tell you that the March Issue (MDG 3 – Gender) was a really nice read. All the articles were interesting and informative. Great going! I know this comes late, but I just managed to read it all.
Anita Satyajit
National Institute for Smart Government (NISG), India
anita.satyajit@nisg.org
I enjoy the range of articles in i4d, some of them quite critical of ICT as it is manifested in numerous foundation and aid agency projects. I only wish that more people in Africa and Latin America could read them. There situations are different from South Asia, but the assumption about ICT by companies, granting agencies, and struggling NGOs is somewhat similar. Kudos on the issue related to water projects.
Steve Cisler
California, USA
cisler@pobox.com
I take this opportunity to thank the whole i4d team for the wonderful edition of the community and multimedia centre/telecentre issue.
Hara Padhy
UNESCO, Paris
h.padhy@unesco.org
It was a great opportunity to exchange experiences and learn from practitioners from a variety of countries.
Christopher Faris
UNDP, Bhutan
chris.faris@undp.org
It was really very exciting and prestigious matter for you and all of us who are associated with i4d for being selected as the best and the first monthly magazine on ICT4D at the AISECT event in Bhopal. I should congratulate you. It is my expectation that the magazine i4d should go to the top position globally.
Prof. Lutfor Rahman
Vice Chancellor, Pundra University of Science and Technology
Dhaka, Bangladesh
lutfor@agni.com
Congratulations on winning the best magazine award recently. It is a reward to your vision and the mission you are committed to. But, I trust the real reward for you is in the 'changes' you are making in the ICT policy domain. I think your magazine is the good influence on various policy-makers and an eye-opener to many skeptics. Please accept my sincere wishes as you continue your march.
Basheerhamad Shadrach
One World South Asia
basheerhamad.shadrach@oneworld.net
I was searching for WiFi enabling in India and stumbled upon your site.
I have seen a lot of websites on voluntary sector and lot more on technology. But there is none that gives an outlook on both, truly yours is the most unique venture on the web.
Levin Lawrence
Businessgyan, India
Businessgyan03@yahoo.co.uk
Moving with challenges
Since its birth, i4d has faced several challenges and crises, either in terms of contents or in terms of internal support or manpower. But it has tried its best to cope up with the situations raised and crisis faced. Our regular readers may have already observed how many times the names of the editorial board members have been altered in last three years.
Only the team members of i4d know how they have tried to get new authors to write for the magazine on particular themes. This has brought diverse content and experiences. We have searched for stories and projects from various corners of the world. This has involved a lot of background research by the team. Finding new potential authors for every issue has always been a challenging task for the team. Getting suitable images for articles to break the monotony of text has remained equally challenging. The best outcome of such challenges is the increase of research practices within the team of i4d for the sake of maintaining qualitative and quantitative status of i4d.
Healing touches on hurdle race
Despite all challenges and crises, we have been able to make and maintain partnership with multitude of organisations. Growing partnerships over the time has been very encouraging. The first partnership of i4d with any other organisation was that with Digital Opportunity.
With numerous constraints in terms of finance, manpower etc, i4d entered into the new year 2004. And crossing many hurdles, it gained a better status, received positive response from numerous international organisations. Partnered with Planet Finance, an International organisation on Micro Finance, i4d published the January issue in 2004 on Micro Finance.
In the first half of 2004, i4d partnered with UNESCO New Delhi and published the issue on ICT for Poor in May 2004. It was the first ever tie-up with an UN body for i4d. Telecentre and Community Radio issues were published in collaboration with UNESCO, France in August and September 2004. i4d received financial support from SDC in September 2004 for one year, which made the most important external supports for i4d. In October 2004, i4d brought FLOSS issue in collaboration with HIVOS, The Netherlands. Again in November 2004, i4d on 'e-Culture' was published in collaboration with HIVOS, The Netherlands. In January 2005, i4d partnered with NISG and started printing four page colour newsletter every month. HIVOS, a non-governmental organisation, rooted in the Netherlands and guided by humanist values, has supported July 2005 issue and is also going to support December issue this year. International Institute for Communication and Development (IICD) has send articles on 'iConnect' for April and August issues of 2005 and will send again for December. Telecentre network is again going to get sponsored.
Welcoming readers to re-use and disseminate i4d articles and resources widely!
i4d editorial team firmly believes in the philosophy of open content. It is with great pleasure to share with the readers that reprinting, translation and re-use of articles published in our magazine are encouraged, provided you give attribution to the authors, the reference of the issue in which it is published, and send us information about the publication or use it has been put to. This helps us to let our supporters also know that value of their support to wider audience. We now release our magazine under the Creative Commons licence.Dissemination of information has been one of the primary objectives of i4d magazine.
Within a short span of time i4d has become a knowledge-sharing platform and key resource for ICT4D policy makers, practitioners and researchers. i4d magazine has been recommended as reference in Royal Holloway College of University of London. 'fem'LINKpacific: Media Initiatives for Women' of Fiji Islands has referred the article 'Mixed signals of expectations' of the June 2005 issue to the steering committee of the Asia-Pacific conference on community radio. Dr. Vikneswaran Nair of School of Hospitality and Tourism, Malaysia and an author in August 2005 issue has recommended the articles of i4d magazine to be used as case studies for all related classes at undergraduate and postgraduate level.
We regularly receive reprint requests from India and abroad. The Institute of Chartered Financial Analysts of India (ICFAI) University has included two articles of the May 2005 issue on MDGs 4 and 5 in their forthcoming book on 'Health Communication'. National Institute of Rural Development (India) has expressed their desire to reproduce the article on 'Communication for development: Creating a communication strategy' published in the ICTD newsletter of May 2005 issue of i4d magazine in the special issue of Journal of Rural Development.
The Communication Initiative a multi stakeholder communications platform has entered summary description of two articles of i4d magazine, 'ICT and Human Rights Promotion in Bangladesh' by Shahjahan Siraj and 'Integrating bits for a bigger bite' by Rashmi Gopal and et al in the Strategic Thinking section of their website.
Removing the monotony
i4d by now is no more a simple magazine. It has always tried to be recognised as a common platform of people who want to be associated with 'I' (information), 'C' (communication) or 'T' (technology) to share their views, experiences and analyses on development in ICT way. So the magazine has tried to keep its appeal lively and attractive. For that purpose, the sections are changed, modified a number of times, new sections are introduced. The views and reviews of the readers help the team a lot to do so. Many a time, i4d has suddenly changed its focus, feeling the urgent need of diverting the focus towards a theme which might be unique and important. For example, the mention must be made for January 2005 issue of i4d. Responding to the Tsunami that happened on December 26th, i4d published a special issue on Tsunami in January this year.
In 2003 itself, i4d introduced 'Mail box' from its July-August issue. In the same year, a section on 'Book review' and 'Thematic Quiz' were introduced in September-October issue. November-December issue of i4d was released in WSIS summit, Geneva, which marks i4d's first international presence. Since August 2004, Quiz section has been dropped from magazine. Bytes For All section was introduced in November 2004. December 2004 issue of i4d was the 2nd i4d Seminar special issue.
This year, i4d has taken a new venture of joining the hand of Millennium Development Goals in its basic ICT way. April 2005 was another turning point for i4d. The magazine became fully coloured instead of black and white and an interview section in the name of 'Portrait' has been started. Apart from the regular sections, a section on 'iconnect' in collaboration with IICD was a special focus in April issue. Earlier the magazine did not focus much on interviews. In May this year, an interview section by the name 'Zooming In' has been introduced. Our regular readers may have noticed that now our magazine has become more interactive and we are covering a lot of other CSO perspectives. Regular sections like 'In Fact', 'What's on' are also a part of our attempt to give our readers relief from the monotony of being flooded by information through articles and news. 'Disaster feature' was started after the Tsunami disaster from February 2005 issue.
I have read and learnt a lot from this magazine. I am also in the field of journalism. I found that i4d is the best for the Nepali reader also. Such kinds of magazines are not available in Nepal.
Ram Prasad Dhungel
Sub-editor, Samaya Weekly, Kathmandu
dhungel_ram@hotmail.com
The 'FLOSS' issue of i4d was good. Keep it up.
Venkatesh Hariharan
Rad Hat India Ltd., India
Venky1@internews.tp
I like to congratulate you very warmly on Vol. II No. 10 of i4d. I think this edition contains an in-depth and comprehensive collection of succinct articles on FLOSS. I am particularly impressed with the high quality of editorial input, which rendered the articles accessible to most readers. FLOSS is not easy to put across to readers but you did it wonderfully. I also enjoyed very much reading your insightful editorial and profound questions you posed. Congratulations again on your success with this edition!
Chin Saik Yoon
Southbound, Malaysia
chin@south.pc.my
i4d magazine covered FLOSS in considerable detail. In particular, the features on FLOSS usage in Africa, Latin America and the Caribbean are of significance to similar initiatives being planned in India.
Sankarshan Mukhopadhyay
Red Hat India Ltd., India
sankarshan@randomink.org
i4d and you
Despite the journey being of only three years, i4d is ready to face more challenges. We shall try our best to provide our readers the glimpse of ICT use for socio-economic development, giving examples from each and every corner of the globe. We need more critical comments from readers, more contributions from our authors to develop more and also to achieve our goal. If we can't remove the 'digital divide', at least we can try to reduce the 'information gap'.
If Pythagoras' quote be considered as the push factor for i4d, then William Shakespeare's quote might be the reality factor: "To climb steep hills requires slow pace at first". And then we remember Robert Frost's words :
"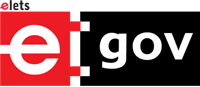 Recommended from all portals