Several strategic partners have joined hands in providing a shape and direction to i4d as an outreach and documentation resource. The partners include UN organisations, international funding agencies and several other not-for-profit organisations focused on ICT4D. These partnerships have helped us in raising the knowledge, diversifying the content, obtaining critical resources and content and widening the readership. New partnerships are being built with organisations like IDRC and Telecentre.org. We share with you profiles of partners who walked with us up to these first 25 issues, and are grateful for their continued support to make i4d truely a global multi-stakeholder partnership.
National Institute for Smart Government (NISG)

National Institute for Smart Government (NISG), Hyderabad, India is a not-for-profit company incorporated in 2002 as an institution of excellence in the area of e-Governance.
NISG is playing a lead role in the implementation of the ICT for Development (ICTD) project, which has been conceptualised by UNDP, together with Ministry of Communications and IT, Government of India. A four page coloured newsletter of ICTD project called the 'ICTD section' goes every month with i4d for sharing the updates on the ICTD project and research results of NISG activities. NISG prepare articles/newsletters on the NISG activities every alternate month and in other months i4d team prepare covering stories on the pilot projects being implemented under ICTD project.
International Institute for Communication and Development (IICD)

The International Institute for Communication and Development (IICD) assists developing countries to realise locally owned sustainable development by harnessing the potential of ICTs. IICD works with its partner organisations helping local stakeholders to assess the potential uses of ICTs in development.
The iConnect series of articles showcase the pilot projects having focus towards emphasising the impact of ICTs for development. i4d helps in disseminating experiences from the grassroots level through i4d magazine which has helped us to further diversify our content base with articles from Africa and Latin America. The articles are produced by local journalists in IICD's focal countries.
Swiss Agency for Development and Cooperation (SDC)

The Swiss Agency for Development and Cooperation (SDC) is Switzerland's international cooperation agency within the Swiss Foreign Ministry. The agency undertakes direct actions, supports the programmes of multilateral organisations, and helps to finance programmes run by Swiss and international aid organisations. SDC has supported i4d programme since October 2004.
HIVOS

Hivos is a non-governmental organisation, rooted in the Netherlands and guided by humanist values. Hivos has helped in bringing out issues on FLOSS, e-Culture and Human Rights and ICTs. Hivos partners also contribute content. Hivos will collaborate with us again for the HIV/AIDS issue scheduled on December 2005.
UNESCO

UNESCO is the first UN body to support i4d. i4d has partnered with UNESCO New Delhi for the issue on ICT for Poor in May 2004. We partnered with UNESCO, France for Telecentre issue in September 2004.
Digital Opportunity Channel

Digital Opportunity is the first partner of i4d. Digital Opportunity Channel brings together over 360 organisations who are using modern ICTs to promote sustainable development, social justice and human rights. We partnered with them for e-Governance issue on November-December 2003.
Bytes for All

Bytes for All is an online discussion forum on various developmental topics related to ICT4D. i4d helps in dissemination of content of discussions and debates through print magazine.
Planet Finance

i4d had a very small time partnership with Planet Finances, an international organisation on microfinance based in Paris. We together published the January 2004 issue on microfinance.
The parent organisation CSDMS is a member of the Global Knowledge Partnership (GKP). As apart of this partnership, the winners of Youth and ICT Award 2005 will be profiled in i4d.
We take this opportunity to thank our partners for their support which has facilitated i4d's journey through many leaps and bounds. We hope to get the same help and encouragement from our partners in future also.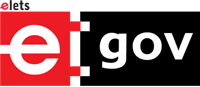 Recommended from all portals