Partnering with i4d.
I had been planning to meet the i4d team since the time I came to work with UNESCO in New Delhi last year. I have read and heard about the magazine and Fred (Co-founder, Bytes for All) was already in the editorial board of the magazine. Because of our different involvements with the team, we always thought to do something together. There were other encouragements too. Ravi Gupta, the founder of i4d magazine has been very supportive to 'Bytes for All' and was an easy person to communicate with.
Anyway, we met sometime in June/July last year at CSDMS office. The fact that I didn't meet Fred in real life in the last 6 years of working together at B4All- was a big surprise for him (I met Fred at last in January this year and that myth is gone!) and for me the surprise was to talk to Jaya (Editorial Consultant to i4d) by miming or by writing as she was on 'no-talk' mode that day. But it was all too fun as we all had been friends and colleagues.
I proposed a number of ideas on collaboration. I thought I would need to give explanation on each of these but surprisingly whatever I proposed, Ravi replied with confidence- 'Yes Partha, lets do it'. It means, we didn't have much paper work on collaboration but had trust and goodwill to start with. So, we simply jumped on and worked out other details as we proceed. Well, I wouldn't say, all the plans are materialised as of now but at least one has clicked very well and that is what you are reading here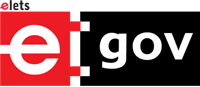 Recommended from all portals