Outsourcing is not a new phenomenon, and ?xml:namespace prefix = st1 ns = "urn:schemas-microsoft-com:office:smarttags" ?India is no stranger to such arrangements in diverse fields. Partnerships and outsourcing models in the form of Public-Private Partnerships or PPPs are here to stay in the times to come, especially in the issue-area of e-Governance. The onus of sharing competencies is on the two groups of service providers who stand to shape the deployment of e-Government across the world – the 'Public' and the 'Private'. Clearly, this is a big responsibility.
However, though innocuous, the omission of the 'C' in the aforementioned construct is certainly worrying. The 'citizen' as a recipient of services is clearly amiss in the whole scheme of things. Does anyone look at their absorptive capacity for information and services? Is the process of deployment ipso facto inclusive of citizen viewpoints? At the PPP level itself – do these arrangements have goals that outlast the life of the partnerships?
Clearly, more than redefining a terminology, the process needs to be re-understood. We have tried to understand the different aspects to PPPs with this issue. Thankfully, the Public and the Private were extremely forthcoming with the minutiae. We would like to involve the citizen-as-a-user perspective in the issues to come – not only a feedback in terms of complaints and attendant problems, but as a strategic input for planning and implementation of e-Government initiatives.
So here's inviting more stakeholders to egov…let the ideas flow, as does the ink!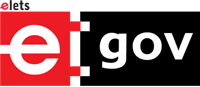 Recommended from all portals