Information Technology to improve government functioning
The Himachal Pradesh Government has introduced a host of Information Technology (IT) measures to improve its functioning.
A high-speed Local Area Network (LAN) that would cover the entire state has been set up in the Himachal Pradesh state secretariat linking all branches and offices. All letters and files can now be identified to ensure efficiency and to avoid delays. Furthermore, any book in Hindi or English can be located among its 60,000 titles.
Himachal Pradesh has also become the first state in the country to introduce online filing of sales tax returns. The National Institute of Smart Governance (NISG), Hyderabad, has sanctioned a pilot project of INR 1.5 crore, to integrate services related to various government departments right down to the tehsil (an administrative sub-division of a district) level.
Distribution of computerised RoRs in rural India
The National e-Governance Action Plan (NEGAP) for rural India is gradually taking shape.
A lot of states are distributing computerised copies of Record of Right (RoR) of land to farmers. The scheme is yet to catch up in states such as Daman and Diu, Dadar and Nagar Haveli, Assam, Arunachal Pradesh, Mizoram, Manipur, Bihar, Tripura, Jammu and Kashmir, Punjab, Jharkhand, Uttaranchal, Meghalaya and Lakshadweep. However, in some North Eastern states community ownership and shifting cultivation are creating problems for digitisation of land records.
Goa is the first state to complete 100 percent digitisation of land record in all 11 taluks. Automated and updated copies of RoR are being issued to land owners with location details through the project called Dharni. The Bhoomi project in Karnataka facilitates updation of land records to ensure update certificates. Tamil Nilam project in Tamil Nadu is operational in 206 taluks. Similarly, in Gujarat the e-Dhara project functions in 226 taluks, while computerised copies of RoR are distributed in Madhya Pradesh and Rajasthan in 257 and 237 taluks, respectively.
In Orissa RoR is distributed in 171 tehsils whereas in West Bengal the copies are distributed to landowners in all blocks. In Sikkim RoRs are issued in two out of nine sub-divisions; however, Chattisgarh issues RoRs in only 11 tehsils. In Andhra Pradesh RoRs are distributed in 308 mandals, while three taluks have reached the facility of digitisation in Pondicherry. In Maharastra, RoRs are given in 70 taluks whereas in Uttar Pradesh the data entry work is complete but updation of work is still pending. Until now the scheme is operational in only one taluk in Kerala.
TCS and ICICI Infotech bag e-Gov project
The Ministry of Company Affairs' e-Governance project is about to start as the Committee on non-plan expenditure running under the Ministry of Finance is understood to have cleared the over USD 0.6 billion computerisation project 'DCA-21'.
DCA 21 (Department of Company Affairs) in an innovative e-Governance initiative that aims to facilitate businesses to register a company and file statutary documents quickly and easily.
The project was lagging behind schedule because the Company Affairs Ministry and the Administrative Ministry could not acquire the essential endorsement in time. The process was restarted when the lowest bidder TCS decreased its quotation. The Company Affairs Ministry chose TCS and ICICI Infotech jointly for its programme. According to ministry sources, project preparation for DCA-21 is expected to start by the end of 2005.
The project is intended at providing time and cost savings to over six lakh companies registered in India. The services proposed include filing of statutory documents, registration of new companies, and availability of documents in the public domain through the use of computers and the Internet.
One-minute property transfer
The citizens of Bangalore will soon avail the facility of getting the encumbrance certificates for registration or transfer of property in a minute as a part of the e-Governance initiative in the state. Earlier, they had to wait for at least a week to get the same.
According to C Krishnappa, Inspector-General of Registration and Commissioner of Stamps, this data would be available by June later this year. Once the process starts functioning, the citizen would get the certificate within ten to 15 minutes. The process is part of Kaveri (Karnataka Valuation and e-Registration), a reorientation programme of the Department of Registrations and Stamps towards 100 percent automation.
Karnataka to get spatial database of natural resources
In Mysore a digital database on the State Natural Resources Information System is being prepared on a scale of 1:50000 to help the state at various levels of decision-making and to ensure scientific execution of government programmes.
The digital database would help in land-use planning and management, agricultural production estimation, command area management, wasteland mapping, urban and regional planning, forestry, and so on.
e-Governance for citizens
In Bangalore, an e-Governance project has been launched under which 15 multilingual centres will be set up across the city.
The project includes the government's e-Governance wing, a group of software companies guided by CMS Computers, Ram Informatics and UTI Bank. These centres are coming up under a public-private partnership project called BangaloreOne or B1. According to Rajeev Chawla, Secretary and Special Secretary, Revenue Department, the 15 B1 centres would initially be operational in the city. In three years, there are expected to be 50 such centres. The centres would offer 24 services from seven government departments. Eventually, B1 would allow citizens to do everything from getting ticket reservations, cancellations, filing income tax returns, getting examination results to buying movie tickets!
Digitisation of electricity board divisional offices
Tamil Nadu Chief Minister, Jayalalithaa has announced that all Tamil Nadu Electricity Board (TNEB) divisional offices in Chennai, and the 600 others in the country would be computerised with an expenditure of USD 26.7 million to decrease the inconvenience faced by citizens regarding payment of power dues.
At the silver jubilee function of the Tuticorin Thermal Power Station, she said that the government had plans to spread the scheme to TNEB branches in rural areas as well. "The computer-based 'power failure redress centre', a facility successfully launched in Chennai in November 2003, would shortly be extended to Coimbatore, Madurai and Tiruchi", she said.
Computerisation of PGC in India
The Public Grievances Commission (PGC) in India has decided to go online by the first half of the current year

Shailaja Chandra, the PGC Chairperson, stated that the website would actually accelerate the whole complaint registration process. Moreover, it would increase the reach of the organisation to a wider audience. After a complainant logs into the website, he/she has to register their name and then either file their complaint or get any information under the Delhi Right to Information Act 2000. Once the initial queries are addressed, the complainant would be asked to fill up an application form that would be followed by the allotment of a temporary registration number. A date of hearing would then be issued to the complainant. According to PGC member, Dr. Pathak, the website would give birth to an extensive awareness among the public about their right to information.
Global e-Governance norms in Andhra Pradesh
After successfully implementing many e-Governance projects, the state of Andhra Pradesh is introducing international e-Governance standards to enable different applications and different codes to 'talk' to each other and bring uniformity across all state department offices in all blocks and districts by connecting the entire state via broadband.
JC Mohanty, Principal Secretary, Information and Communication Technologies (ICT) department of the Andhra Pradesh government, placed that the government envisioned bringing the entire state online to enable the common public to access information from the government. A body has been formed ('Apex Board on Standards') under the state's Chief Secretary to ensure that the new standards are incorporated through a unified gateway, which is already in place.
e-Governance project in Goa
Officials of the Margao Municipal Council (MMC) recently signed a Memorandum of Understanding (MoU) with the Kalyan Dombivali Municipal Corporation (KDMC) with regard to e-Governance initiatives in the Margao municipality. As per the MoU, KDMC would offer software to related departments. The KDMC, near Mumbai, has successfully implemented an e-Governance project, which has reached out services to approximately 1.2 million citizens.
Janasevana Kendrams in Kerala
www.janasevanakendram.net Kerala Chief Minister, Oommen Chandy, inaugurated an initiative to establish Janasevana Kendrams in 53 municipalities and five corporations in the state.
The 58 Janasevana Kendrams, which are being set up by the Information Kerala Mission, will provide a range of services to members of the public visiting municipal and corporation offices. The Janasevana Kendram website was also inaugurated.
Chandigarh to launch the Right to Information Bill
The Chandigarh administration has set up a proposal to launch the Right to Information Bill in the Indian Union Territory (UT) as part of the efforts to offer a 'responsive, transparent and accountable' administration to the residents.
The newly appointed UT Administrator, Gen SF Rodrigues announced that each department of the administration would come out with a charter in this regard.
This is seen as a welcome initiative in the direction of true e-Governance.
National portal to link panchayats
In Jaipur the Union Minister for Panchayati Raj, Mani Shankar Aiyar, launched the national portal www.panchayat.nic.in connecting a to tal of 2,40,000 village panchayats across the country in a bid to take e-Governance to the rural people. The minister suggested that if governments could use e-Governance at the village level then almost all problems of the Panchayati Raj Institutes (PRIs) in the country could be solved.
The portal comprises varied information – from local weather forecasts to registration of births. The content would include information on fund transfers from the national level, health advice for villagers in far-flung tribal and desert areas, registration of marriages, births, deaths, as well as land records. Besides these, local libraries and health centres tracking progress of various official orders, applications, and farming information related to seeds and fertilisers would also be available on the website. It aims to generate a framework for the functioning of all state PRIs. Over 6,000 Block Panchayats and 540 Zilla Parishads would use the portal designed by the National Informatics Centre (NIC). The same number is expected to contribute to the portal.
Website launched to help Gurgaon voters
www.ceoharyana.eci.gov.in In Gurgaon, locating a name on the voters list was a tiresome job at a point of time. However, the voters of Gurgaon Assembly constituency can breathe easy this time. Gurgaon has perhaps become the first city in the country to get a Geographic Information System (GIS) based map-enabled search for voter identification.
 Featured on the website of Haryana Chief Electoral Officer, the 'GIS Search for Gurgaon' enables a Gurgaon voter to scan the map of the constituency right up to the street-level and locate all polling stations. After locating the polling station, he can search the voters list to locate his name.
Philippines
First e-Governance Centre of Excellence
Oracle Philippines Corporation, Hewlett-Packard Philippines Corporation, Red Hat, Inc. through its local distributor Touch Solutions Inc., and the National Computer Centre (NCC) have jointly launched the first e-Governance Centre of Excellence (CoE) in Philippines.
The basic goal of establishing such a centre is to empower national government agencies (NGAs) and local government units by providing access to Information Technology (IT) and showcasing global best practices for e-Governance. The e-Governance Centre of Excellence would provide services like technical consultation, proof of concept, and thematic presentations. The centre will probably give birth to some kind of interest amongst the decision makers in NGAs and LGUs who are embarking on or implementing e-Governance projects. The centre will also showcase e-Government architecture, with particular emphasis on open technology systems and standards, and would help the government to obtain industry-leading ICT skills and solutions at much lower costs.
Moreover, the centre would offer software architecture and solutions, hardware, training, support and consultancy services to government agencies. This is expected to result in the public sector minimising costs and risks associated with implementing systems to transform operational processes and enhance capabilities for e-Governance.
Newgen software gets e-Gov deal
Newgen Software, a document management and business process management solutions provider, bagged a Philippines Pesos 130 million project from the International Business Machines Corporation (IBM) and File Net.
The e-Governance project commissioned by Philippines' Securities & Exchange Commission and Bureau of Internal Revenues evolves a system that allows electronic filing of quarterly and annual returns by corporate entities.
Australia
Queensland government to reinforce ICT
The Queensland government is planning to spend USD 18.5 million on the ICT sector over the next four years in an endeavour to reinforce the local technology industry and to enhance exports.


The transformation of medium-sized companies (staff strength between 20 and 200) into businesses with at least 200-member staff by 2008 is one of the plans. The other plan is to establish a virtual advisor to give online business advice, particularly for regional businesses. The programme would help to promote the creative talents of the Queensland ICT industry with state and federal government agencies. The Queensland government, the single biggest customer of the Sunshine State's IT industry is projected to spend over 1 billion dollars (Australian) every year on ICT over the next three years. The government will conduct annual surveys of the ICT industry to monitor programme expenditures and implementation.
Ireland
ESRI goes for e-Governance deal
The Valuation and Land Agency (VLA) of Northern Ireland has awarded a contract to The Economic and Social Research Institute (ESRI) to implement a Geographic Information Systems (GIS)-based system, which would enable it to re-evaluate all properties in Northern Ireland to gain more accurate property valuation, and to comply with industry standards.
ESRI Ireland will deploy the EUR 1 million Computer Assisted Mass Appraisal (CAMA) systems that would be charged with generating capital valuations of properties in Northern Ireland to replace 1970s-based rental valuations. The old valuations do not take into account the location of properties, which, the VLA says, is a key factor in determining a property's worth.
Kenya
Computerised information on land data

For basic land dealing, Kenya is going to make available all information on land through computers with the help of the Geographic Information Model System technology. The pilot project, undertaken for the Kenya Institute of Survey and Mapping by the Japanese International Corporation Agency, will roll out in other parts of the country, with Mombassa as the next stop.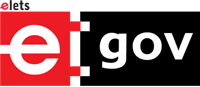 Recommended from all portals