The past few years have witnessed a sudden surge of interest in e-Governance. The reasons for this are many. Improved understanding of the capabilities offered by ICTs has been one important factor. Another has been the interest of the private sector in e-Governance as it perceived the government segment as offering tremendous opportunities for growth. Is e-Governance the new investment mantra of the private sector? Or is it just old wine in new bottle? If it existed in the past, why was there a lack of awareness about its existence or rather, how has it attracted the attention of all and sundry now? This article attempts to answer these questions by tracing the history of e-Governance as it existed in the early era of government computerisation in India, the hype that was generated by the sudden availability of Internet technologies, market driven boom of dot com companies, and the new hope that it gives to citizens and government alike in delivering good governance as a more organised, with outcome-oriented approach towards implementing e-Governance particularly in rural areas.  
The hope
Those who care to explore the recent development history would recall that the application of computers in the process of governance in India, had begun way back in the 1980's with some of the early and popular initiatives such as the Computerised Rural Information Systems Project (CRISP, http://crisp.nic.in ) by the Department of Rural Development (Government of India), the District Information Systems of the National Informatics Centre (DISNIC) Project, the National Resource Data Management System (NRDMS) by Department of Science and Technology (Government of India) and Surendra Nagar Experiments, among others. The Land Records Computerisation Project (LRCP, http://dolr.nic.in) was another key initiative taken by the Government of India in addressing issues related to records management concerning land holdings and ownership. At the time when these projects were conceived and executed, ICT, particularly networking technologies, were in a very nascent stage in India and had not gained roots in the government segment. Accordingly, most of these projects focused on exploiting the computing/processing power of computer systems. For example, at the district level, computers were primarily used to process data (spatial, non-spatial or both) related to various developmental schemes to strengthen the monitoring and planning done by the district administration. 
As afforded by the prevailing technologies, these projects in a way fulfilled the concern of government agencies to enhance speed and accuracy in data crunching and report generation for different purposes. They were laying the right foundation for a long and arduous journey of e-Governance in terms of, so-called, back-end computerisation. However, these projects could achieve only limited success. Some of the factors that limited the success of the aforementioned initiatives during those days were: absence of localisation; non-availability of the Internet; lack of awareness of the new medium at the district level; lack of hardware maintenance support; insufficient support for data entry (as much of the data entry was carried out at a higher level due to lack of infrastructure at the lower level offices); lack of capacity-building at the district level and lack of users' participation in evolving solutions thereby introducing the design-reality gap; among others. Further, these initiatives exhibited the characteristics more of operations (on-going activity) rather than that of a project (with definite time, definite cost and definite deliverables). They did not receive public attention primarily because they were focused on strengthening the working within the government in terms of monitoring and report generation and not on the citizens. Nevertheless, these initiatives showed the far-sightedness of decision/policy makers and left an indelible mark in the journey of e-Governance in India by generating hope among the policy makers of the potential offered by computers, and also highlighted the need for back-end computerisation to address the need of masses in times to come.
The hype
Recent developments in ICTs have introduced a plethora of opportunities for development in every conceivable area. In particular, computers coupled with Internet technologies have broken all bounds of cost, distance and time. While on the one hand ICTs present opportunities for doing the usual things in a better and more ICTs not only present opportunities for doing the usual things in a better and more efficient manner manner, they have also opened up doors for doing things that were hitherto unimagined. In particular, ICTs offer tremendous potential to address issues of social inclusion and economic empowerment.
With the endless opportunities afforded by Internet technologies and cheaper availability of  computers, more government organisations were jumping into the bandwagon of  'e-Governance' without any organised effort. One such effort was the hosting of the websites  of government departments and agencies. In an effort to sincerely learn from one another,  many government departments went ahead with static department websites. Though the effort  was commendable, it could not hold water for long as most of the websites became  stale with obsolete information. No attempt was made to update the information on the  department websites, primarily because the departments had still not come to treat the  website as an instrument of maintaining public relations. Further, nobody was made  accountable for ensuring that the website projected the latest information. Many a times, the  hosting organisation was blamed for not maintaining up-to-date information. This led to the  disenchantment of the government with the idea of a website and a misconstrued notion that websites in general were not useful.
Another area where a lot of hype was generated was in delivering e-Governance services to  citizens. Many central and state government departments exposed partially developed  services to citizens. In particular, the focus was on enhancing the front-end delivery, and little  or no attention was paid to back-end computerisation. The strategy generated hype among  both government officials and citizens. Citizens felt relieved of the cumbersome need to deal  with unfriendly government officials for getting a form or submitting an application. The initial  returns, however, failed to sustain the goodwill of the people as they realised that government departments functioned as inefficiently as before. This was mainly because backend  computerisation was yet to take place. Further, majority of services required interaction  among multiple departments thereby deepening the frustration. Also, delivering many services  electronically required many legal and administrative reforms that were not  envisaged in the project, thereby resulting in poor returns from the implementation of such services.
The surging enthusiasm for e-Governance pushed many state governments to set up a panel  of private software solution providers/total solution providers who would help them design and  implement e-Governance solutions. However, many of these efforts resulted in wastage  of funds, time and energy. The reasons were many. The culture of private solution providers  did not match with the pace with which the Government babudom worked. Government  officials were slow on sharing the huge domain knowledge of the Government while private  players had limited time to understand and provide solutions. This resulted in software  solutions that did not meet the requirements of the department. Further, private players  charged for every effort from their side, which proved to be too costly for the government.  Many of such hastily built partnerships fell by the wayside due to lack of cultural compatibility  and understanding of the domain.
Last, but not the least, is the latest interest in delivering e-Governance services to rural  citizens who constitute more than 70 percent of the population, and who are also major  consumers of government services. Despite localisation initiatives by many state  governments, e-Governance service delivery delivery for rural citizens was not picking up very well because of the poor understanding of the information and service needs of the ruralpeople, lack of electrical and ICT infrastructure, poor capacities of rural people to adapt to the new form of service delivery and low literacy. Many projects were undertaken by different state governments, NGOs and international organisations in this area with varying degree of success.
The period of hype was not without positive notes. The hype heightened the need for a  separate Government Ministry/ Department, both at the level of central and state  governments, which would be instrumental in framing policies and acting as a regulatory  authority. Some the key initiatives include the report by the IT Task Force (http://it- taskforce.nic.in) constituted by the then Prime Minister and the report of the committee on IT  for Masses (http:// itformasses.nic.in). Other major steps included the formation of a  Department of IT under the Ministry of Communications and Information Technology (MC&IT),  Government of India, IT departments at the state level, and IT managers in central  government ministries, among others. One of the major contributions of the MC&IT was the formulation of the IT Act 2000 which provided a legal framework for the new electronic era.  The Ministry of Personnel, Public Grievance and Pensions (GoI) also came up with the idea of a  minimum agenda for e-Governance and suggested central ministries to adhere to the same  as a measure of pushing administrative reforms. State administrations also responded  enthusiastically to meet the heightened awareness by formulating IT Policies and  e-Governance action plans.
Lack of literature in the public domain on e-Governance was evident and was addressed. Though lessons from abroad were useful and enriched local knowledge, India's unique position  as a developing country with poor infrastructure, poor literacy, multiple languages and largely rural population required that lessons would have to be learnt (and best practices  generated) largely through self-effort. Many organisations undertook studies that resulted in a  plethora of literature for the Indian context. Such studies included the e- Governance Maturity  Model, National e-Governance initiatives (NEGI), e-Readiness  Assessment Framework and World Bank reports, among others, contributing to a common body of knowledge which was useful input for the next phase.

Hope
The lesson learnt during the hype phase, coupled with better understanding from studies helped in evolving a more stable and focused picture, with majority of e-Governance initiatives being executed across the country as projects with definite time, definite cost and definite  deliverables. This is also reflected in the design of Core Mission Mode Projects (to have a  mission-mode focus to identify e-Governance projects), and National e-Governance Action Plan (NeGAP, http://www.mit.gov.in/ actionplan/about.asp) undertaken by the Department of Information Technology.
Many systematic efforts, in terms of projects, such as 'e-Governance @ oneday' in Vadodara,  Rural Access to Services through Internet (RASI), 'RuralBazar' (assisting marketing needs of  the produce by Rural people through the Internet; http://RuralBazar.nic.in), Municipality and  ELCOT Paperless Computerisation in TN, 'InfoGram' in Goa, 'LokMitra' in Himachal Pradesh,  'Akshaya' in Malapuram district of Kerala with more than 600 Kiosks in 100 Panchayats, CARD and e-Seva in Andhra Pradesh, CIC Project (http://www.cic.nic.in) in North-Eastern States and  J&K, 'Sarita' in Maharastra, Railway Seat Reservation Project, Courts Computerisation (with online case related all information on net from Supreme Court and High Courts; District  courts are being taken up), Passport Computerisation, 'Aarohi' (Uttaranchal's Computer Aided  Education programme in Schools), Land Record Computerisation in various states providing  computerised RoR and other details (out of which the 'Bhoomi' Project of Karnataka became  very popular as it was also supported by some of the key administrative/ statuary reforms  taken up by the state government), water bills payment in Karnataka (operational round the  clock), Panchayat (Village/Block/District) financial data on the Internet in Orissa, Old Age  Pension/ Treasury /Transport Computerisation and 'Agmarknet' (prices of agricultural produce in various mandies/markets) in many states, etc. were driven by better design elements with  a focus on service delivery to respective stakeholders. These projects faced less of the design-reality gap during implementation.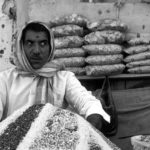 Serious players from the government, industry and community level (whichever be the case) back such initiatives. These forces treat the issue of e-Governance with a balanced approach  in terms of theory and practice, in models and methodologies, funds and functionaries, and  provider and consumer. The funding priority is accorded for proposals that are better designed  in terms of project parameters (such as identification of service consumers,  sustainability, etc) with larger participation from end-user/client community. Many state  governments, to exploit the capabilities of private participation, are adopting innovative  solutions. Private players are being sought for infrastructure deployment and/or maintenance, and also in service delivery.
Efforts are on to have a more service-oriented approach to the identification of e-Governance  projects where the focus is on identifying important services for Government customers  (citizens and businesses), and weaving the project concept around efficient service-delivery by  ensuring back-end computerisation and department-level collaboration. Central level  efforts are underway to enhance the output of these initiatives through realising single service- delivery gateways (collaborative service delivery), and a National Portal (India Online)  enhancing and strengthening the current government of India portal (http://IndiaImage.nic.in) that could act as a model for other domains and governments. The preparation of the  framework and methodologies is underway to assess, position and support e- Governance  initiatives across the country. The key initiatives in this regard is the e-Government  Assessment Framework 2.0 available on the website of DIT (http:/ /egov.mit.gov.in/), and the  Interoperability Framework for e-Governance being prepared by the National Informatics  Centre (NIC, http://Home.nic.in).

Challenges
Though the scenario on e-Governance is improving, it lacks the desired momentum as it faces the following key challenges in reaching the masses, 70 per cent of whom live in villages. The issues that need to be addressed while introducing ICTs, particularly to large segments of society include:
• Assessment of local needs – Every e- Governance project should consider the local needs of  the intended beneficiaries as a starting point. ICT solutions based on presumed and felt needs  will not yield desired results. In a country as diverse as India the needs would vary from one  area to another based on different social conditions, economic bases, cultures, etc.
• Connectivity – Telephone connectivity in India is about 3 percent and will not rise unless the  last mile cost is lowered. More cost effective communication technologies based on wireless such as CorDect should be explored for use in remote and rural areas.
• Content – Localising government content in local languages and local context is of critical  importance in India. For the majority of Indians who speak little or no English, e-Governance  makes little meaning as most of the government websites present content in English.
• Regular updation – As a normal process, much of the content should be driven by backend processes and automatically updated. In the absence of full automatisation, it is desired that content should be updated regularly on the websites of government agencies (Central Departments, State Departments, Districts and Blocks). It is heartening to note that while many Blocks have come up with websites, some of the districts are yet to launch one of their own (http:// GOIDirectory.nic.in).
• Human Capacity – It is not enough to just provide e-Governance services. It is equally important to augment human capacity and empower people to utilise ICT to access and use the services.
• Sustainability – Using and maintaining service delivery centres involves substantial costs and can be a major concern for continuation of projects. Planning for long-term sustenance of the centres is equally crucial for their success. Other usages of the service delivery centres such as local-to-global and local-to-local e-Commerce should be explored.
Road ahead
Challenges and solution strategies will keep changing. The need to provide government information and services in the public domain through the Internet or any public medium is not  only desirable, but mandatory for meeting the demands of the people. Equally essential is  the need to make this body of knowledge and services accessible to the 70 percent of the  population living in the 6,00,000 villages of rural India. The Service Delivery Centres in these  villages would serve as lamps of knowledge lighting up the lives of citizens in every nook and  corner of the country.
Strategies for expediting e-Governance
•The ICT infrastructure (Computing and communication environment and Internet) created under e-Governance projects should be opened and made accessible to the general public so as to realise better Return on Investment (ROI).

•Attempts should be made to introduce communication technologies that are indigenous, cost-effective, suitable to rural areas, and that can be easily maintained locally. Wireless technologies offer tremendous potential for solving the last-mile problem. Some of the technology institutions such as IIT, Chennai are already working in this area using CorDect WLL technology. The government should identify gaps, fund, promote and implement such projects through the country's various technical institutions.

•Language is an important issue for providing universal access to content. In this context, expediting the digitisation of language scripts in UNICODE format (which is both a nationally and internationally accepted standard) is important.

•Information and service-need assessment, particularly of the marginalised populations, should be an essential exercise to ensure that e-Governance benefits reach the widest population base.

•The role of Local Service Providers (LSPs) is essential to sustain project activities at the village level, and to carry it forward. LSPs could be unemployed rural youth, entrepreneurs, PRIs, NGOs, Self Help Groups (SHGs), or other institutions like cooperative societies. Several models are being tried out with varying degrees of success. These models should be studied for their applicability to local contexts.

•The Government will have to support efforts to localise and contextualise government content as per the needs and life events of various sections of the population.The best way to strengthen rural participation is by involving the state/district administration through Panchayati Raj Institutions – the ultimate instruments of local self-governance. The Gram Sabha and Gram Panchayat should be suitably sensitised to the benefits of ICTs so that they become initiators and sustainors of the ICT initiative.

•Building e-Literacy should be part of every ICT initiative undertaken by the government. The model adopted in the Akshaya project of the Government of Kerala is a case in point. Each project should have elements to address and strengthen social and community empowerment (inclusion, access to market, etc).

•The design of e-Governance initiatives should incorporate opportunities for local employment   generation. Areas that may be explored include content creation, translation, ICT centre management, ICT maintenance, etc. The Government in general, and financial institutions in particular should recognise and support the formation of SHGs engaged in  ITenabled services (such as data collection/entry activity outsourced to SHGs by government departments on payment basis) related to various government programmes. This would enhance employment opportunities in rural areas, and also the quality of monitoring in view of update data availability right from the grass roots level.

•Steps should be taken to reform the laws of government working in terms of procedure and practices without which the regained hope may again degenerate into shallow hype.