The year 2004 ended on not so happy note, with South Asia being hit by a terrible natural disaster. A monster earthquake in the Bay of Bengal, which triggered the Tsunamis created devastation in a host of South Asian countries including India, Sri Lanka and Bangladesh. Our hearts go out to the victims of the tragedy, as we stand by them in solidarity.

Can Internet transform rural India?
While some readers do have faith in ICT and want to believe that one-day Internet will change the face of rural India, some do not want to be so idealistic, or shall we say ICTlistic! In this regard, we have examples of rural initiatives like Threadnethumza and Toeholdindia where rural folk sell their traditional wares like Kolhapuri chapples to European markets. Similarly e-money can save the rural people from unscrupulous moneylenders. But the question is how secure is e-money? Can biometrics technology intervene here? These were some of the questions that dogged our thoughts. Finally the discussion was concluded on the thread that Internet alone cannot transform rural India. For it, all the sectors of development like primary education, road communication, electrification, Internet etc have to work together. They altogether surely can. A very interesting and important observation made by one of the readers would summarise this whole discussion, "Most communities do not need a lot of any one thing, they need just what they do not have and everything need to be in balance. Each community really need a different mix of development initiatives to get the optimum social progress."

Providing IT access to women
For centuries, women in rural India and for that matter women in South Asia have been living in patriarchal societies. If one considers a woman the focal point of a family unit, it would naturally mean that a development of a family is directly related to a woman's development, mental and physical. A woman should never remain cut off from information. And what better way to provide her with information than by the medium of Information Technology. Can IT be used to empower women? What are the reasons that a woman does not have access to IT in South Asia? What can be done so that a woman can have access to the sea of information scattered all over? Will it help her to have a more pragmatic future? Will she be able to have information on basic health care, sanitation etc? These were some of the questions that we attempted to answer in this thread.

Simputer making rapid strides
Fredrick Noronha of Bytes for All (BFA)reported that Simple Computer or SIMPUTER, which was launched last year, is expecting a surge in sales. It is a simple hand-held device run by the Linux operating system and is supposed to be a boon to rural India, which cannot afford expensive hardware and software of today. Though the beginning was modest with only 4,000 sales last year, Encore Software Ltd. the company marketing SIMPUTER expects sales to touch 50,000 next year, both in the domestic and international markets. Best of Luck to SIMPUTER!

Radio communication to help save lives in flood-prone areas in Bangladesh
MOTOROLA, the global computer giant, has donated radio communication equipments to CARE, the international humanitarian organisation, to help in improving the communications in flood-prone areas of Bangladesh. The equipments include portable radios, base stations, repeaters, accessories and other necessary devices for the installation of the radio, communication equipments in the selected sites.When floods hit Bangladesh, poor communities usually depend on word-of-mouth to seek assistance. By the time the aid arrives it is usually too late. With the new radio communication equipments in place, communities and also the evacuation boat crew will gain quicker access to flood information. They will be able to mobilise themselves more quickly to save lives and reduce the effects of floods.

Advisory panel selected for 'Open Regional Dialogue on Internet Governance'
In October 2004, UNDP's Asia-Pacific Information Programme (APDIP) launched a new initiative, 'Open Regional Dialogue on Internet Governance (ORDIG)' to strengthen the voice of stakeholders from the Asia-Pacific in Internet governance and make ICT policy-making responsive to development priorities. From a rich pool of expertise, an advisory panel was selected comprising of experts from all over South Asia. The panel will have to advise UNDP-APDIP on all activities related to ORDIG and will carry out work through online consultations and face-to-face meetings.

The Relationship Revolution OR the Information Revolution
This is certainly good food for thought provided by Balla Pillai that to say that the Internet is about 'information' is a bit like saying that 'cooking' is about oven temperatures; it's technically accurate but fundamentally untrue. The Information Revolution is more about Relationship Revolution. It has brought about a revolution in the relationship between people and organisations, people and machines and also between people and other people. Intimacy, anonymity, trust, openness, access, passion, negotiation, hierarchy, coordination and collaboration can all be mediated, monitored and managed via networks ostensibly designed to carry bits. But it is people, not information that create value. Again, it can be said, "Internet is full of information, but starved of knowledge." Information for information sake is not what we want. What we want is information at the right time, right place and in right measure. For more on this interesting bit go to, http://groups.yahoo.com/group/bytesforall_readers/message/4425

Free software

I Is free software really 'free'?
Readers debated on the concept of 'free' as in free software. Apparently 'free' software is not like 'free' air. Because there are issues of patents, copyrights, public domains and works in 'free' software too. As one of the readers noted, free software should be as easy to use as tap water. But if it is not as free flowing as tap water, then the only alternative left is either develop your own software or use proprietary software. Richard Stallman, renowned hacker and advocator of free software once said, "Free software must not become a religion. By preaching it as a religion will only harm its cause." But advocacy for it should be continued. As one of the readers pointed out, advocacy for any product is a must otherwise how will the world know about it? There was also talk in BFA circles of forming an international consortium of social organisations and activists around the world, with the view of creating a truly global not-for-profit organisation called 'Transparency and Accountability Network' ('TrAcNet') to create transparent and accountable social communities. Peter Burgesse (profitinafrica@aol. com) from New York and Kris Dev (krisdev@gmail.com) from Chennai, India are the co-founders. Let us wait and watch!

II Free versus proprietary software
Atul Chitnis's (http://atulchitnis.com/b1-statement.php) statements kicked off a heated debate on the merits of free versus proprietary software in BFA circles. Chitnis of Exocore Consulting is of the view that proprietary platform is the most insecure platform today. He is also of the view that the Government of Karnataka, India should reconsider handing over a particular sensitive project (built with proprietary technologies), consisting of citizen's private information to a proprietary software. While some of the readers are of the view that it does not matter whether a project is built on a leading platform A, or a challenger platform B. What matters are the lessons learnt in the initial stages so that the project can go forward and be improved. Some readers are also of the view that a software project can do better with Open Source Software, rather than proprietary software, because of the savings in terms of costs, scalability etc. While other readers felt that Open Source should provide a better solution rather than a cheaper solution to win over proprietary software. Cheaper cost alone cannot be the juicy bone.

The killer tsunami

I Special section on tsunami
The BFA team has opened a special section on Tsunami effects in South and South-East Asia, so that readers can submit any relevant information, URL, experience or report to this space. Please visit http://www.bytesforall.net/ict-dismit/Tsunami_devastation_26Dec An interesting idea was submitted by Gurstein Michael, of setting up a multi-user space, where people could put the names of missing friends and relatives and anyone having information on them could respond to them. He added, " This space could also act as a possible clearinghouse for volunteer aid in the very short run."

II Can ICT help in disaster mitigation?
This discussion was in response to a call for help from Chanuka Wattegama from Tsunami hit Sri Lanka as to whether ICT can help in disaster mitigation. Our readers responded with interesting solution like High Frequency (HF) radio. HF radio is independent of distance and handles telephonic signals as well as low speed data (like e-mails without attachment). HF radios are powered by conventional lead-acid batteries. Therefore, electricity is not an issue with a HF radio. Some readers however felt that using HF radios is not all that easy. No country in the world gives permissions to free long-range communications. Prior license to operate at a particular radio frequency has to be taken from the government authorities. This is just the first step in the battle. However, HF radio can be made more useful by integrating HF radio or HAM radio technology with the public utility services like Fire, Hospitals, Civil Defense etc in a planned manner. We at Bytes for All, have closely worked with a HAM radio group led by Pallavi Raina, during the Gujarat Earthquake.

Announcements

I ICT for development story
The Development Gateway Foundation has called for nominating the best ICT for Development Story for a $100,000 award earlier called the Petersburg Prize.

II Micro finance Process Awards 2005?
Planet Finance India together with ABN Amro Bank announced the Microfinance Process Excellence Awards 2005 to promote process based management in micro finance institutions and to strengthen their professionalism and effectiveness as also to establish quality benchmarks for the industry.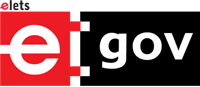 Recommended from all portals