Agriculture

Use of Internet to get information on agriculture

In Ghana the Minister of Food and Agriculture, has urged the youth who are into agriculture, to visit the Internet for information on new and appropriate farming methods. According to him the UN Food and Agriculture Organisation, World Agricultural Information Centre (WAICENT) site, accessed through fao.org/WAICENT was an excellent source of information. World commodity prices, input prices, plant protection practices, soil management were all available on the website. The Ministry had set up pilot centres in six districts, which would soon pick the information from the website or receive SMS text messages on mobile phones for dissemination to farmers and traders in non-traditional export commodities.

http://www.ghanaweb.com
---
ITC strengthening its e-Network in India
In India, the rural networking IT initiative of tobacco major Indian Tobacco Company (ITC), is establishing a strong e-Network through their e-Choupal initiatives. The agri-input corporates have decided to provide their services and products through the e-Choupals or web-enabled kiosks in the rural areas. This will enable the farmer to procure his needs all under one roof just by the click of a mouse.

Under this strategy, ITC has decided to bring a self-sufficient scheme, right from providing foundation seeds to marketing. The plan is to expand it to 15 states covering about 100,000 villages, e-Empowering 10 million farmers from the current 21,000 villages in six states to 2.4 million farmers. This would translate to opening six e-Choupals a day across the country. Apart from soya and wheat, e-Choupals will also cater to mustard, bajra and pulses, and later move over to the horticultural produce. This will be part of ITC's strategy to help the farmers get the required scientific knowledge on cultivation practices. ITC is also working out strategies for improvement in soya productivity in Madhya Pradesh. The company is also organising a series of workshops on farm productivity improvement and is trying to arrive at a roadmap, which will help in narrowing the technology gap in soyabean production for better productivity.

http://www.financialexpress.com
---
Education

Computers for schools in Punjab
In India, the IT company HCL Infosystems has bagged 760 million order from the Department of School Education, Punjab, to supply 18,200 PCs, servers, printers and UPS. As part of this project, HCL will supply, install and maintain the IT infrastructure in 1,287 government schools both in rural and urban areas across the state of Punjab. It is felt that the project will help provide Information and Communication Technology (ICT) education to the students of these schools. More than 1600 state-of-the-art infiniti servers would be deployed for this project. Initially, students from class 6 to class 12, in the current session will be targeted through the project. The course curriculum would be based on NCERT guidelines and the CBSE syllabus.

http://www.ipan.com
---
Intel to support IT penetration in rural India
In India, Intel Corporation has announced a partnership with the Ministry of Communications and IT to create solutions for making technology more accessible to teachers in India, especially in the rural areas, and also to develop 'computing platforms' to address the issues of affordability and local infrastructure conditions.

Under the agreement, Intel will work closely with companies, including the original equipment manufacturers (OEMs), content creation companies and channels, to help make PCs more affordable to the masses. The goal is specifically to aid in education of young people to become computer literate so that they can use IT to enhance their lives. Through campaigns and programmes, Intel also aims to promote ownership and access to Internet and PCs. It is also proposed that the Government and Intel would work jointly to make broadband wireless technologies (WiMAX), an affordable and viable last-mile option for rural service delivery. The two would also work on a special PC ownership programme to encourage adoption of computers in the country.

http://www.prdomain.com
---
Intel-NIIT come together for ICT education initiative
In India, the world's largest chipmaker Intel, and IT training company NIIT have signed a memorandum of understanding (MoU) to increase the usage of technology assisted learning in schools. As part of the MoU, Intel and NIIT intend to double the number of Indian schools benefiting from computer-assisted education to 80,000 by 2010.

Furthermore, the MoU outlines how Intel and NIIT would work together to integrate Information and Communication Technology (ICT) into schools, across all classes from Kindergarten to class 12th. The two companies will also set up collaborative teams, with professionals from IT industry, educationalists and community members to support the technology induction initiative in schools. New technologies and education models will be developed to make technology-assisted learning more affordable and accessible, and will also work with Governments and education planners to define new ICT deployment models, devise IT education standards and build replicable learning models. Intel will contribute technology strengths to NIIT's content creation, curriculum delivery and education process management capabilities to enhance education across India.

http://www.thehindubusinessline.com
---
Launch of i-shiksha, a low cost teaching tool
In India, Wipro and Intel have jointly launched the i-shiksha, a low-cost solution and technology, to meet the needs of education segment in the country. The i-shiksha is a network of computers that enhances teaching and learning experience with latest sophisticated tools to assist educators in accomplishing their instructive goals.

The i-shiksha is extensively validated, integrated and end-to-end solution with hardware and software building blocks, design support and system-level products such as servers, hubs and switches. The solution is pre-loaded with MILS (Multimedia Interactive Learning Software) teaching, learning and assessment software that enriches the learning experience in an interactive classroom learning environment. The software contains features like screen broadcasting, video/audio broadcast and interactive communication that enhance both teaching and learning. i-shiksha helps education institutes shorten their development time and offers a high-performance, robust and low maintenance technology solution for the classroom.

http://www.ciol.com
---
e-Governance

Promoting e-Government services in Hong Kong
In Hong Kong, the deputy CIO, Betty Fung, has made the case for penalising citizens who use more expensive offline channels to access government services. The government's strategy was to use incentives and penalties to encourage residents to use more cost-effective service channels. It was stated that there is a need to strike a balance between incentivising citizens to use new government service channels, and finding suitable disincentives. As secure and reliable infrastructure, the 'e-Option' do not automatically migrate customers to e-Channels, the government here has found it necessary to place incentives to encourage customers to use the e-Channels, thereby achieving efficiency gains, cost reductions and other broader policy objectives.

http://www.pstm.net
---
AP's e-Governance initiative to issue digital certificates
Under the e-Governance initiative, Andhra Pradesh (AP) has become the first Indian state to attain a Certifying Authority to issue co-branded digital certificates. The Andhra Pradesh Technology Services (APTS), a state-owned corporation handling IT needs of the government, has signed an agreement with IT major Tata Consultancy Services (TCS), one of the digital Certifying Authorities in India to public key infrastructure (PKI), to enable all the electronic applications as well as issue co-branded digital certificates to the participants.

APTS will thus act as an Issuing Authority of digital certificates, for users of all e-Governance initiatives undertaken by the state government, including e-Procurement, e-Seva, paperless office, SmartGov, KM-ATOM etc. The government will introduce PKI-enabled solutions and digital certificates initially in e-Procurement, and with the launch of broadband project in the near future, the same will be introduced across all major e-Governance initiatives such as APOnline, SmartGov, e-Seva and other applications.

http://www.cbronline.com
---
Online public sector knowledge-sharing infrastructure in U.K
A new information management system, and the first online public sector knowledge-sharing infrastructure, went live on 12th November 2004, in the U.K. Thirty eight local authorities in the West Midlands have collaborated to develop the new system, known as 'the Knowledge Engine' or 'KEN'. The web-based tool and one-stop information portal will allow 270,000 local government staff across the region to share their knowledge and experiences. KEN is a tool, which will help local authority employees to work more efficiently by identifying more effective ideas, as well as sharing experiences to promote the best practices and values.

http://www.egovmonitor.com
---
Online community-based portal by Microsoft
An Irish local government organisation, Local Government Computer Services Board (LGCSB), has signed up to a newly launched global e-Government initiative from Microsoft, the Solutions Sharing Network (SSN). The initiative is an online community-based portal where government organisations and public sector agencies can collaborate and share information on e-Government solutions, best practices, applications and architectures.

The LGCSB is responsible for providing local authorities with ICT solutions and helping them to develop and implement appropriate strategies and solutions. The use of the SSN will be free of charge, and similarly the tools or solutions that the clients provide are also free to other governments that may wish to adopt them. By delivering SSN, Microsoft claims it can help to increase operational efficiencies and lower the costs of e-Government. Other government and public sector agencies who have signed up to the initiative so far include: the French Municipality of Parthenay, the German Association for towns and municipalities, ICT for Development in Arab Region project in Egypt, Municipality of Deventer in Holland, the US National Association of Counties (NACo), the Swedish SAMSET project, UNESCO, the Department of Justice and Constitutional Development in South Africa, the London Borough of Newham, the School of Policy Planning and Development at the University of Southern California, and the Department of Informatiks at University College of Boras in Sweden.

http://www.theregister.co.uk
---
Delhi government's latest web-based initiatives
In India, in an attempt to empower people, the Delhi Government launched a software that will allow online registration of societies and small-scale firms. While applying to the registrar of firms and societies, people will also be able to check the availability of name. The system also enables people to find the status of applications online. The system will eliminate the need to visit the office for applying and for finding the status of the application.

The Government has also launched web-based road cutting information system that helps the departments to check whether the road cutting and restoration programmes are being executed by the cutting agencies as per schedule. Even the position of diversion of traffic is available online which helps a motorist to choose the route. In the second phase of the project, it is planned to enable road-cutting agencies to apply and get the approvals online. Another software was DTC bus route finder that provides online information of bus routes. People can select starting point and the destination, and the software gives all the routes passing through two points. Software that enables people to obtain khatauni (record of right of agricultural land), maintained by revenue officials, with the click of a button, thus eliminating the role of touts and middlemen, was also launched. Here selecting district, village and khasra number can make the search. The system displays khatauni in Hindi on the screen, and no special software is required to go through it except a browser and Hindi font which can be downloaded from the website.

The Health Minister Yoganand Shastri, launched a web-based system that allows the people to get information on children separated from their families. The software gives details of such children along with their photographs. Search can be made not only by name, but also on other criteria such as age-group, religion and residential address.

http://www.dailypioneer.com
---
Compulsory computer literacy for civil servants in Ghana
According to Dr Alex Glover-Quartey, Head of the Ghana Civil Service, all top officials of the Civil Service, including Chief Directors, Directors and Heads of Departments, should be computer literate by the end of this year. Moreover, even the officers just below the top echelon must become computer literate by the middle of 2005. At the e-Governance workshop, jointly organised by the African Training and Research Centre in Administration of Development (CAFRAD) and the African Capacity Building Foundation (ACBF), Dr Glover-Quartey said that all these measures are aimed at incorporating Information Communication Technology (ICT) into public sector reform and performance.

http://www.ghanaweb.com
---
Open Source

UK Government approves open source usage
The UK Government has given its approval to the use of open source software on servers and desktops following the Office of Government Commerce's (OGC) open source software trials, involving IBM Corp and Sun Microsystems Inc,. It has been stated that open source software is viable and creditable alternative to proprietary software for infrastructure implementations, and for meeting the requirements of the majority of desktop users. The OGC stated that there are "no significant obstacles… for the adoption of open source in infrastructure developments" but that a lack of complex functionality to ease migration and interoperability remained obstacles to desktop deployment. However, despite those problems, the proof-of-concept trials indicated that significant software licensing savings can be made through the use of open source, as well as hardware savings resulting from reduced upgrade requirements.

http://www.financialexpress.com
---
Telecommunication

MTNL on the move to make Delhi Wi-Fi enabled
The Indian Minister of Communication and Information Technology, Dayanidhi Maran, has inaugurated the MTNL's (Mahanagar Telephone Nigam Limited) Wi-Fi service. It will be coming up with 100 hotspots for enabling a Wi-Fi connection in Delhi by December 2004. The service will enable users with Wi-Fi enabled laptops and Personal Digital Assistants (PDAs) to access the Internet from these hotspots. This will allow account portability and anytime-anywhere access to frequent travelers and professionals. The service opened on 14th November 2004 at the India International Trade Fair, allowing high speed downloading and browsing. The service will also be launched at the airport and other prominent locations.

http://cities.expressindia.com
---
Boost to rural ICT in Africa
In Africa, nearly $5m (sh9b) will be spent on providing telecommunication services in 154 sub-counties by the end of 2005. Works, housing and communications minister, John Nasasira said that the money would come from the Energy for Rural Transformation project under the Information and Communication Technology (ICT) component.

Presently, the World Bank is being consulted to finance the second phase of this programme, which will involve expansion of the project to cover the whole country, address targets set in the Millennium Development Goals and meet the objectives of the World Summit of Information Society. Through the Rural Communications Development Fund, 20 Internet cafes have been set up in various districts. Moreover, 26 district information websites with various information including economic activities have been established. Nasasira said that those Internet cafes and 33 ICT training centres would be established in most districts by the end of this year and another 23 by the end of 2005. It is hoped that when completed, the Rural Communications Development project will boost communications for the rural folk.

http://allafrica.com
---
Miscellaneous

Shanghai to become an electronic city by 2010
Shanghai's vice mayor, Yan Junqi, at the World Engineer's Convention 2004 (WEC 2004), said that by 2010, Shanghai would be well on its way to becoming an "electronic city," as it will have completed its "intelligent management and decision-making system". Yan's report on the development of Shanghai as an electronic city lays out targets for 2005, 2007 and 2010.

By 2005, Shanghai will see its computer popularisation rate, number of online citizens, electronic-card consumption and e-Commerce reach the level of central cities of developed countries. By 2007, it will see the integration of information and free communication and information share among government, businesses and people. Lastly by 2010, an intelligent management and decision-making system on city planning, transportation and public crisis prevention and an Internet platform for communications between individuals and the government will be available, making a more open and transparent government. This would require efforts from public management, commerce, city planning, communication and entertainment. Moreover, to realise this goal, Shanghai will have to strengthen infrastructure construction and to take more measures to protect the security of information.

http://news.xinhuanet.com
---
NGO.ZA to provide ICT services to NGOs
Southern African NGO Network (Sangonet) and Internet service provider ICOZA, launched a joint venture, NGO.ZA, during the World Development Information Day celebrations in Johannesburg. The new venture aims to provide ICT services and support to Non-Governmental Organisations (NGOs). The overall aim of NGO.ZA is to meet the South African NGO sector's connectivity, hardware and e-Business infrastructure requirements and as a result, transform the ICT usage, capacity and infrastructure levels of the sector. NGO.ZA will initially offer connectivity, hardware and hosting solutions, expanding the range of services over the next few months, in line with the ICT needs and requirements of the NGO sector and new developments in the ICT fields.

http://www.itweb.co.za
---
Microsoft and UNESCO's joint ICT initiatives
With an aim to support common goals of promoting socio-economic development round the world, Microsoft Corporation and the UNESCO have announced a cooperation agreement that will help increase access to ICT and ICT skills training in underserved communities. Under the alliance, UNESCO and Microsoft will collaborate on programmes that focus on the specific needs of developing countries round the globe.

The aim is to establish open and inclusive knowledge societies, and accelerate the creation of social change and the expansion of economic opportunities throughout the developing world through projects like, education and learning, community access and development and cultural and linguistic diversity preservation.

http://www.newratings.com
ATMs talk local language
In India, the Hyderabad-based VoiceGate Technologies India, is developing a technology to offer voice-based interactive services at ATMs. The solution will enable ATMs to talk to the users and work as a local telephone-banking server on the ATM equipment. VoiceGate, which presently has around 4,174 ATMs covering rural areas, plans to add 2,500 more soon. The company plans to provide hardware and software compatible with ATMs for this expansion plan.
Sensing the dominance of regional languages, VoiceGate has also come up with a solution that provides assistance in eight Indian languages for use in states like Maharashtra, Gujarat, Rajasthan, Andhra Pradesh, Karnataka, Tamil Nadu, Kerala, Uttar Pradesh and Madhya Pradesh. This way ATMs can be made to announce instructions by taking the input from the dial pad instead of the regular keyboard, could serve efficiently for the visually challenged fraternity. The solution also allows an ATM to work as a telephone-banking server where users can make a call and carry on the transactions even without inserting the respective ATM card. Cash-less transactions such as account balance, enquiry, stop check request, change of telephone personal identification number (TPIN) and request for statement of acco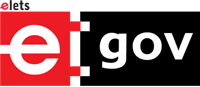 Recommended from all portals