The need to localise
One of the challenges facing modern societies is the prospect of ensuring equitable distribution of knowledge with its base at grassroot levels. Free/Libre Open Source Software (FLOSS) models provide an ideal base for utilising Information and Communication Technologies for Development (ICT4D). As a part of such models, localisation (L10n) of the GNU/Linux Operating System provides an unique opportunity to create an Operating System (OS) that is not only culturally aware but also robust and scalable with globally accepted standards.

One such effort is 'The Ankur Bangla Project', (www.bengalinux.org) is a collaborative initiative aimed at bringing Bangla to the FLOSS desktop. Comprising of volunteers, developers, translators, graphic artists, linguists and technocrats from India, Bangladesh and other parts of the world, the Ankur Bangla Project aims to make Bangla Computing possible. The core objective of the Ankur Bangla Project is to make available a completely localised GNU/Linux OS. Simultaneously it provides a scalable and standardised technological infrastructure for Bangla computing.

The Ankur Bangla Live Desktop
As an initial release of the work completed so far and to provide a glimpse of the scope and possibilities of the project, the Ankur Bangla Project has released a Ankur Bangla Live Desktop. Incorporating all the work that has been done on the Gnome Desktop Environment (a popular desktop environment of the GNU/Linux OS) as well as elements that provide a functional computing environment, the Ankur Bangla Live Desktop provides a preview of the completely localised GNU/Linux OS released during February 2004 in a Live CD format. On a very minimum hardware specification (which conforms to those cur-rently available as commercial-off-the-shelf configuration), the entire localised Bangla GNU/Linux OS runs off the CD and provides for a wholesome computing experience. The Ankur Bangla Live Desktop resembles a standard MS-Win9x install with analogous components and elements. The 'classical' GNU/Linux desktop interface has been customised in look-and-feel to ensure that end-users familiar with Microsoft 'Windows, Icons, Menus, Pointers' (WIMP) are not hindered.

For those who do possess the bandwidth, the ISO image of the OS (to be thereafter made into a CD by burning the image file) is available to be downloaded from the project home at sourceforge.net.

For a project that is only around 14 months old, the incremental releases of the CD has seen downloads crossing the 1450 mark. Numerous CDs have also been distributed by the volunteers on a personal level based on request.

The work of Ankur can also be seen in Fedora Core 2 and the upcoming Fedora Core 3.

Development model
The Ankur Bangla Project is based on the classical FLOSS model of software development. It is completely voluntary and a (till date) non-funded effort. The L10n project ties in well with initiatives in the domain of e-Governance, low cost computing as well as other ICT4D projects. The Ankur Group is in a collaborative discussion with various stakeholders including major vendors like RedHat, IBM etc; the Government of West Bengal; academic institutions like Jadavpur University, Indian Statistical Institute among others.

The Ankur Group also participates in the standards creation process by providing inputs to Gnome Core, Unicode Consortium, Indic Consortium, Indic L10n Working Group and FOSSI. Such involvement ensures that insights gained by the group are shared and made available for replication in other localisation projects.

The Ankur Bangla Project covers all aspects of localisation (L10n) of GNU/Linux. It not only aims to provide a complete 'Bangla Computing experience' but also creating a standard framework and computing infrastructure (at least at the technological level), which makes such computing scalable and economically deployable.

A transition from a paper/normative form of government towards a complete e-Presence progress through the following phases:
Stage 1: Emerging web presence
Stage 2: Ehnahced web presence
Stage 3: Interactive web presence
Stage 4: Transactional web presence
Stage 5: Seamless or fully integrated web presence
The first two stages of e-Governance transition are already in place to some extent. Most departments and stakeholders (NGOs and various other fora) have enhanced web presence that allows information surfing. The Ankur Bangla Project aims to take it beyond such formal presence into Step 5 through various intermediate steps. This means that while the Ankur Group conceptualises and ratifies the technological standards, it also provides means to enable data transactions in Bangla. Including Bangla at Public Access Points (PAPs) allowing the electronic data interchange to be carried out through Bangla ensures that a greater percentage of the population has access to information.

e-Governance is based on the transaction of information using ICT bringing in an element of transparent accessibility. The Ankur Bangla Project aims to enhance such experience by making data transactions, data search and retrieval feasible in Bangla. Based on a completely localised user interface, the Ankur Group provides the entire toolchain required to implement such localised computing on an enterprise scale. The L10n effort is in sync with every aspect of the e-governance toolkit that is currently in implementation and visualised for the near future.

Other projects
Other projects that are concurrently taken up by the group and pursued in tandem include: Bspeller – a spellchecking programme, a dictionary that is integrated at a modular level in the Ankur Bangla Live CD, a calendar programme Lekho – a multi-platform editor and document output programme, Bangla Gutenberg – an archive of public domain works in Bengali (similar to the Project Gutenberg effort).

A Localised Low Cost Computing (L2C2) framework and accessibility program involving Text-to-Speech in Bengali are also in the development phase. Currently, the L2C2 model will be put into phased implementation across a projected number of 500 madrassas in collaboration with the West Bengal University of Technology and the West Bengal Madrassa Board.
Community applications of OSS
Though examining OSS on a global scenario is a complex and multifaceted task, the following cases give a fraction representation of the potential scenarios for OSS use that could enrich the OSS public policy discussion.

Sao Paulo, Brazil: The Telecentre project, The Municipality of Sao Paulo had initiated a project to establish a network of telecentres to provide free computer use and Internet access to marginal neighborhoods. With the cost of setting a telecentre being $10,000, today each telecentre provides service to about 3,000 users. Given the financial constraints, the combination of OSS and diskless workstations allowed the telecentre project to acquire computers with less hardware and power requirements than required by Microsoft Windows.

Goa, India: Schools Computer Project, The Goa Schools Computer Project (GSCP) was started in 1996, with the goal to help facilitate access to PCs by students and community around respective schools in rural areas. In January 2002 GSCP provided a shipment of 380 recycled PCs to Goa. Before distribution, GSCP tested and refurbished the equipment, and later provided training to teachers in the use of Linux operating system. The rationale for the use of OSS was to avoid both software piracy and greater cost of installing Microsoft software. The experience of the GSCP team has been that using recycled equipment and open source software in rural school computer labs, is a sustainable and low cost initiative.

Laos: The Jhai Remote Village IT System, The Jhai Remote Village IT System helps the communities of Phon Kham and four other villages to obtain information on agricultural market pricing and pursue initiatives to improve the village's income. The system is designed to address these needs by providing support for local calls and oversea connections via the Internet, along with document preparation and spreadsheet capabilities. The system is based upon a low-power embedded computer running localised version of KDE, called LaoNux (Localised OSS), on the Debian Linux distribution. Linux operating system was chosen for two prime reasons, first, it brings with it a human infrastructure of people who know how to maintain it, and second, because localisation was easier than under other platforms.

Reference: Open Source Software, by Paul Dravis, infoDev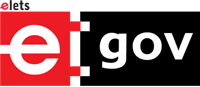 Recommended from all portals