Learning is a process, never ending and never static by nature. With the time and progress of civilisation, the contents of learning, mode of learning and sphere of learners are becoming widespread. On-line learning or 'e-Learning' has its root inside the concept of distance learning or correspondence course, which made the study materials available for the distant learners, an alternative to the concept of traditional classroom teaching-learning process. In this technology era, it might be explained as 'virtual education' with 'hard copies' of course materials.

Telecentres in e-Learning
With the progress in the field of Information and Communication Technology (ICT), quality educational services have been developed in the form of community learning centres, telecentres, cybercafes, telecottages etc. Although the terms differ from each other, but the motto, mode of delivering educational services and equipments required are more or less similar. All these services are connected to the telecommunications networks and provide wide range of electronic services to the community. The concept of 'telecentres' is drawn from earlier experiences in Scandanavia and Canada in providing community access to ICT. Telecentres normally provide the facilities of telephone, fax and email services whereas more sophisticated configurations offer full Internet connectivity with specialised information retrieval or distance learning delivery. These have the potential to encompass full range of delivery of both synchronous and asynchronous learning. But because of the low levels of teledensity (per capita telephone lines) and lack of Internet access, e-Learning through telecentres is lagging far behind in the developing nations.

Limit of Internet boom
According to a 2001 report, produced by the research firm eTForecasts, in 2002, more than 673 million people would use the internet, out of which, 225 million people would have wireless access. By 2005, there should be a total of 1.2 billion people on the Internet with the anticipated 730 million wireless users accounting for 62.1% of the total. Now, let us have a look at the figures showing estimated and projected Internet users in selected Asian countries as per the data based on the government statistics that represent people using the Internet more than 2 hours per week.

It is clear from the above data that the developing countries of Asia have a long way to go to achieve the state of the developed countries of the world. Still, there is a ray of hope to improve the status of Internet use in the developing countries with the advancement of technology as well as with the increasing need of professional education through any method other than the traditional one. The distance learning process, introduced by many universities all over world has already paved the way.

But there are many factors associated with the development of Internet for educational development of the developing countries, such as (a) accessibility to Internet, (b) availability of resources, (c) attitude of the target groups etc.
Number of estimated and projected Internet users in selected Asian countries:
| | | | |
| --- | --- | --- | --- |
| Countries | Total population | Estimated online 1999 (thousands) | Projected online population 2003 (thousands) |
| Bangladesh | 127118 | 7 | 14 |
| China | 1246872 | 3565 | 43950 |
| India | 1000849 | 835 | 2985 |
| Indonesia | 216108 | 125 | 228 |
| Japan | 126182 | 16500 | 44750 |
| Malaysia | 21376 | 725 | 1075 |
| Philippines | 79346 | 375 | 683 |
| Republic of Korea | 46885 | 1950 | 5681 |
| Singapore | 3532 | 835 | 1240 |
| Sri Lanka | 19145 | 16 | 43 |
| Thailand | 60609 | 265 | 555 |
| Viet Nam | 77311 | 10 | 335 |

The need of the hour
The 'Wall Street Journal of February 4, 2002 reported that 54% of the adults in the United States use the web on a regular basis and 90% of the young people of 15-17 age group are regular web users. Among them, more than 90% might be those citizens interested in taking a formal education course.

The main cause behind this interest and popularity of on-line courses is the accessibility of Internet at home or at workplace. This situation is not similar in the other countries which are yet to experience the IT revolution of equal intensity and potential.

A number of initiatives have already been launched in the Asia-Pacific region in past few years to address the issues associated with 'digital divide'. The most essential act needed to reduce this is regional cooperation which can help the developing countries with the constraints associated with finance and infrastructure, to address core issues of ICT infrastructure, improving connectivity and supporting ICT education and financing.

References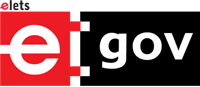 Recommended from all portals