The Open Knowledge Network (OKN) is a human network, which collects, shares and disseminates local knowledge and is supported by flexible technical solutions. OKN is not something new. It is a synthesis of tried and tested ideas; building on what is already happening in different fields and joining up the dots.

Poor people must be able to express and communicate locally relevant knowledge in local languages if they are to shape the decisions that affect their livelihoods. Local content development is closely tied to human development, and the ultimate aim of OKN is the empowerment of local communities.

OneWorld International coordinates the OKN programme, which is funded by the UK Department for International Development, the Canada Fund for Africa and CATIA (Catalysing Access to ICTs in Africa).

How does it work?
Using the OKN system, people in Africa, Asia and Latin America can create digital content in their own language, which is exchanged with others through networks of existing community Access Points staffed by what OKN calls 'Community Reporters'.

Community Reporters play a very important role in OKN, serving as 'infomediaries', and linking the community with OKN and vice versa. Reporters carry out content needs analyses in their communities, assist in content generation and dissemination, and link the OKN system to other community media as well as to key people and organisations in the community. The reporters generally enjoy working with OKN, stressing upon the fact that they have more opportunities to interact with people in the community. Others stress the international dimension and enjoy being part of something global.

The Access Points channel their content to and from 'Hub' organisations for wider exchange. As most of the Access Points are not online on a regular basis, exchanging information with the Hubs happens with the help of a range of technologies including satellite transfer or short bursts of email or internet connectivity. OKN is designed to be compatible with all kinds of information and communication technologies, both low and high tech.

The Hubs are located in existing organisations that support the exchange of knowledge at grassroots level, and are staffed by what OKN calls 'Knowledge Workers' (a mixture of sub-editor, electronic librarian and development worker). The Hubs are linked to each other through shared standards and open source software tools.

Using a wide range of community dissemination tools, such as radio, drama, puppetry and simple drawings (among many others) is very important to increase the impact of OKN. As Community Reporters build and exchange skills in handling and disseminating information, the value of the human network grows. In Kibera, Nairobi, the largest urban slum area in East Africa, OKN Community Reporters work on advocating for important issues like the rights of girls. Their success has led to members of that community confessing to girl child abuse, and subsequent court cases to prosecute offenders.

To extend the potential of this human network, OKN is also working with mobile phones as a new two-way channel to encourage communities to create and share vital, up-to-date messages cheaply and quickly. Mobile phones are booming in the global South and the technology is providing increased flexibility in reaching audiences within specific geographic areas. The mobile programme is funded by the Vodafone Group Foundation and is currently being piloted in Kenya. OKN is not trying to reinvent the wheel, since many communities and projects in the South were working in similar ways before OKN.

OKN can support and strengthen these local and regional knowledge networks, and offers the advantage of using global standards to organise and exchange local content. This gives Access Points the possibility of being able to share information with other Access Points locally, regionally or globally. OKN also offers its partners capacity building on local content creation and stimulation and other related issues such as intellectual property rights and business planning. OKN is joining up the dots and working to enhance existing initiatives to create a knowledge network that is sustainable.
OKN activities and plans

Africa
Today OKN is active in three regions of Africa. In East Africa OKN is working with two Hub organisations, Arid Lands Information Network (ALIN) www.alin.or.ke and AfriAfya www.afriafya.org (a health information consortium) and their associated 12 Access Points (partner organisations).

The first West African pilot project with ENDA CYBERPOP www.enda.sn/cyberpop, based in Dakar, Senegal, has now started and will go live by mid-June. ENDA is working with 7 Access Points, including rural women's savings collectives, support centres for craft micro-entrepreneurs, and traditional healers.

The third region is Zimbabwe, where OKN has begun working with the Southern Alliance for Indigenous Resources (SAFIRE) www.safireweb.org. They work with 5 Access Points, including resource centres, a school, a refugee camp and a women's knowledge organisation, and OKN content creation and exchange coordinated by SAFIRE is expected to go live by the beginning of July.

Their aim is to test the many underlying assumptions of the OKN programme to see what works and learn from the different social and informational practices of OKN partner organisations.

Mali, Mozambique and South Africa are expected to be the next countries where OKN will start up joint projects. In South Africa, OKN plans to take a different approach from that of other countries because there are dozens of potential information providers and hundreds of potential Access Points (telecentres, phoneshops, multi-purpose centres etc). The idea here would be to run the OKN as a 'many-to-many' project, aiming to link around 100 Access Points with many information and service pr oviders, supported by a small central coordinating body of Knowledge Workers. This would test some of the organisational models and problems for any kind of future OKN scale-up.

OKN Africa now publishes a quarterly newsletter, Access Point, about local content issues in Africa (to subscribe contact Eddie Ramirez at eddie.ramirez@oneworld.net.)

South Asia
In India the Hub partner is M.S. Swaminathan Research Foundation (MSSRF), www.mssrf.org. OKN works with some of MSSRF's Access Points in Pondicherry, using the Tamil language. The latest success from OKN in India involves work with radio, and shows how the communities there are taking advantage of the opportunities offered by OKN.

As of May 2004, the communities are involved in producing a 15-minute radio programme broadcast every fortnight on the state radio. This programme is produced by local people, for local people and about local people – realising the Indian tradition. Village volunteers who act as rural reporters across villages in Pondicherry have started using the OKN tool to its potential. Their reports, averaging 10 a day, are being aggregated and edited by Dr. R Thiagarajane, the content coordinator at MSSRF, on a daily basis. Dr Thiagarajane then collates these reports and, with the help of the community, turns the stories into a well-narrated audio programme that goes live to hundreds of villages in and around Pondicherry. A newspaper is also published every fortnight using the local knowledge, local news and local information generated by the reporters of OKN.

Kasthuri, an OKN reporter in Embelem village explains how OKN works: "When I came to know that someone in my village was trying to sell 100 bricks, I encouraged him to put an advert in the OKN newspaper generated by the village volunteers. The advert was processed by our content manager in Villianur and was circulated to all the villages connected to the OKN within hours. There were requests from other villages for the bricks on the same day, and the villager was able to sell those bricks immediately".

Packialouchmy, a Knowledge Worker on the project explains:

" The power of being connected at the local level through the OKN with authorities, researchers, experts and our fellow communities make us feel that we are indeed a part of the global society."

The importance of local content is now well recognised in South Asia. Local people are encouraged to act as content producers, not just content recipients. During the next few months, the South Asian leg of the OKN programme will be extended to activities in Sri Lanka and to include content in Hindi and Sinhala languages.

Latin America
There are no OKN projects so far in Latin America, but OKN has begun networking with a range of organisations in the region with the aim of identifying local needs and developing joint projects to respond to the local context. A communications strategy was developed so that information about OKN and its activities in other parts of the world is available to organisations in Latin America, both in Spanish and Portuguese. OKN Africa is soon to begin work in Lusophone countries, the link to projects in Brazil is of particular interest. There is great potential to share content in Portuguese.

Local, regional and global knowledge
OKN supports knowledge sharing at different levels. Most importantly, it facilitates the sharing of local knowledge at the local level. OKN is also, however, about creating a global network and maximizing the impact of those pieces of local knowledge which can be useful in other parts of the global South, where people are sometimes living under similar conditions or struggling with the same kind of issues.

OKN software has been built with this South-South knowledge sharing in mind. So far, however, it is difficult to know how much traffic involves global versus local content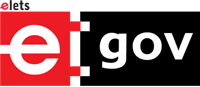 Recommended from all portals