Introduction
One of the key challenges in extending access to financial services in under-served rural markets has been the high 'cost to serve'. This includes the costs associated with origination; supervision and continuous monitoring that are incurred in these markets. Increasingly, technology is being viewed as key to a low-cost banking strategy for the rural market. There is need to outline the areas in which technology can impact costs as well as present some international experiences.

Management of cash
In rural areas, the transactions between various parties (banks, traders, input dealers, and farmers/consumers) are predominantly cash based and are very low in value. The cost of cash based transactions is higher as compared to electronic/non-cash based transactions. It is because of the following additional costs involved:

Cost of idle cash
Idle cash, lying either with the bank branch, a merchant or a consumer, does not earn any interest and the party holding it has to bear the cost of interest lost. Thus higher the idle cash, higher the cost of lost interest.

Cost of cash handling infrastructure
It includes cost of branch set up, cost of manpower and the cost of cash security. This cost increases with decrease in value of transaction and decrease in denomination of currency transacted. According to estimates the cost of servicing a transaction is estimated at $1.08* for a branch, $0.54 for telephone, $0.28 for automated teller machines (ATMs) and $0.13 for the Internet.

Geographical spread of customers
If the current structure of the bank branches were to be used to cater to the need and requirement of the rural population, it would mean setting up a bank branch in virtually every village. The cost of such a large network would not justify the revenues generated from it, given the nature of transactions. Thus, the challenge for banks is to innovate a low-cost network/delivery channel with a high outreach and flexibility with respect to the timing of its operation.

Thus, the two key challenges that must be overcome to extend banking to the rural and poor population are:
Elimination/ reduction of cash handling
Low cost delivery channels
Technology can address both of the above challenges.
Experiences in leveraging technology for micro banking
PRODEM is using technology to verify the identity of its low-income customers. It utilises a combination of smart card technology combined with biometrics to allow fingerprint ID verification at all of its branches and ATMs. The use of fingerprint verification ensures that only the account holder can complete a transaction, making it more secure than traditional ATMs that only require a PIN number. The system is also easier to use for customers not familiar with PINs, passwords, or other identifiers that require memorising an identification code. The smart cards store all of the customer's personal and financial data. As a result, the ATMs are able to verify the customer's identity and complete transactions without being electronically connected to the central office
1
.
Teba Bank in South Africa predominantly works with mine workers. Tellers, service advisors and loan officers provide assistance to customers. There are 37 Teba Bank ATMs located on or close to the mines, providing 24-hour access to funds. Mineworkers and their beneficiaries can access their savings accounts at various agencies in rural areas in other African countries also. Teba Bank has been able to provide a high degree of convenience to its client base by permitting cash withdrawal and deposit at local groceries.
Standard Bank of South Africa offered its low-income clients a technology-led banking platform called the E-Plan. Under the E-Plan, ATMs are located in high-traffic areas. All financial services are delivered through ATMs. Each E-Bank location has three to four guides. The E-Bank offers a single depository account with card-based access. The design of the E-Plan assumed that interest sensitivity for deposits is low; this has been confirmed
2
.
Drawing from these international experiences, micro banking in India also needs to innovate in technology applications. In conclusion, it may be said that technology would be central to any strategy that seeks to universalise access to basic financial services for the poor.
References
Hirschland Madeline, "Serving rural depositors: Proximity, Innovations and Trade-off", USAID
Paulson Jo Ann, " Financial Services for the Urban Poor, South Africa's E-Plan", World Bank
Duggal Bikram and Amit Singhal (2002), "Extending Banking to the Poor", www.ICICIsocialinitiatives.org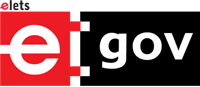 Recommended from all portals